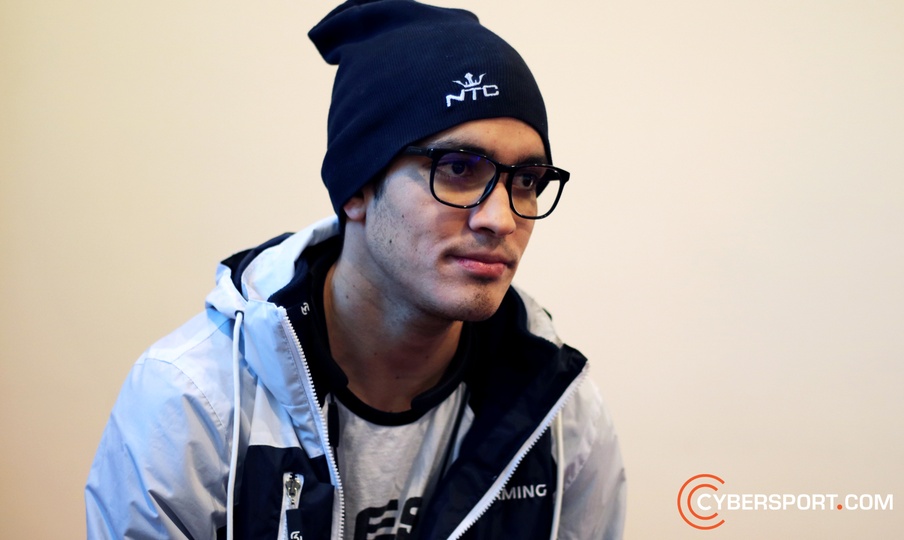 TACO on roster locks: "This rule is ridiculous, it's just a shame that a Major has this kind of rule."
Cybersport.com caught up with SK Gaming's Epitácio "TACO" de Melo at the ESL Pro League Season 6 Finals, where we discussed the introduction of boltz, his integration into the roster, impact on existing members, the ELEAGUE Boston Major and roster lockout rules.
***
SK Gaming recently brought in Ricardo "boltz" Prass. From my understanding his introduction most affected yours and Fernando "fer" Alvarenga's roles within the game. Could you give us a more intricate idea of the shifts?
I believe CS:GO is more than just in-game. Bringing in boltz was also an improvement outside the game, he's a really friendly and funny guy and has positively helped the chemistry of the team. Of course in-game is also important, and within the game he has a style that our team needs.
Bringing in boltz was both an in-game and out-game decision.
João "felps" Vasconcellos was a really aggressive player, which is not a bad style, it's just his style, and he was really good at this. When you look at what we needed, he was not the best fit. The style that boltz has is really passive, something that we need in SK. We already have aggressive players like fer, who is our playmaker, he's always trying to do things to create space, to be sneaky. Bringing in boltz was both an in-game and out-game decision.
If you had to make bullet points of the difference between playing with felps and boltz, what would they be?
I felt that playing with felps, the things we were doing were kind of random sometimes. Sometimes it would work, sometimes it wouldn't. In general, for me, I don't like to play this way, I don't like to do random stuff. I think that we are good enough to not need this kind of approach. Playing with boltz gives us some stability. I know that if we do something we did during practice, something we're used to doing, we will win the match. Of course sometimes things don't go entirely to plan, but in general I'm really confident in the way both the team and I am playing with boltz.
He [boltz] allowed fer, cold and FalleN to focus more on fragging, creating space and creating plays.
We saw the opening of fer's aggressive potential with the introduction of felps. From your perspective how has his gameplay changed?
I think now fer, and even
Marcelo "coldzera" David
have more freedom. Like I said, fer and felps have similar playstyles. Sometimes playing with felps fer lost his freedom and with boltz, since he's playing passive as an anchor together with me, he would be on the other side of the map. He allowed fer, cold and
Gabriel "FalleN" Toledo
to focus more on fragging, creating space and creating plays. Of course fer is doing this more than cold and FalleN. I think with boltz they have more freedom to do whatever they want.
Would you say boltz is now a full part of the roster, or are there things you still need to work on?
I think we're close to 100%, but of course there are still some maps to fix, it's a matter of time. I think next year after the major we'll be ready to get back on track, since we will have to play with felps at the major.
Before this tournament we didn't have much time to practice with boltz. Even with three days or less of practice we won EPICENTER and BLAST and we got to the semi-finals of IEM Oakland. I'm pretty confident because we spent this last week practising with boltz, so I think we are much better than past tournaments.
EPL is the final tournament of the year. What are the team's plans for the end of the year?
For us it's quite difficult because we don't live in our home countries. When we have any kind of vacation we of course have to visit Brazil to spend time with our families and girlfriends. Next Monday we are all going to Brazil, right after EPL. We'll be spending our Christmas and New Year with our families.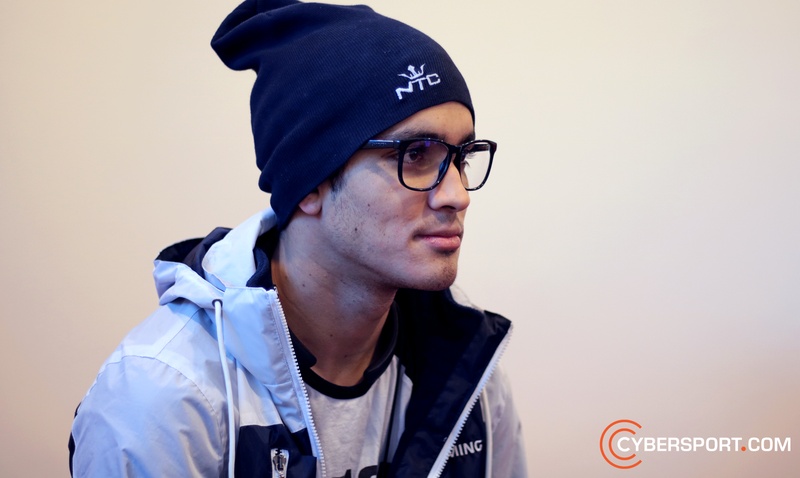 Looking past the vacation, pretty much as soon as you get back you'll be preparing for the ELEAGUE Major, where, as you mentioned earlier, you'll be playing with felps. Have you been practising with him between tournaments and do you plan to before the major?
What we decided was that when we get back from vacation in the first week of January, we're going to keep practising with boltz. Of course we're going to play the major to win, but it's not a big deal for us. We really think that this rule is ridiculous, it's just a shame that a Major has this kind of rule. We've already been playing with boltz for three months now, we won two tournaments in this time, hopefully a third (interview recorded before grand final), and still we can't use him. 
I can't say I don't care, but I don't think majors are a big deal in CS:GO anymore.
I can't say I don't care, but I don't think majors are a big deal in CS:GO anymore. Maybe a year or two ago it was really great to play a major, but not anymore. I don't think that players care a lot about majors, it's just a name - major. What's the difference between EPL, IEM Oakland, ECS and other tournaments compared to the major? There's no difference, it's the same prize money, everything is the same. WESG has an even bigger prize pool. There is no point to play a major like: "Oh my god, a major!" - we don't care anymore. We will not practice with felps, we will practice with boltz for future tournaments, because usually we don't have a lot of time to practice, so the little time we do have we will practice with boltz.
Felps is a really good player, he's really smart, so I'm sure he can adapt and play in the way we need him to play, even if it's not what he's really good at. He's really good at doing his aggressive style, but we require him to play a passive style.