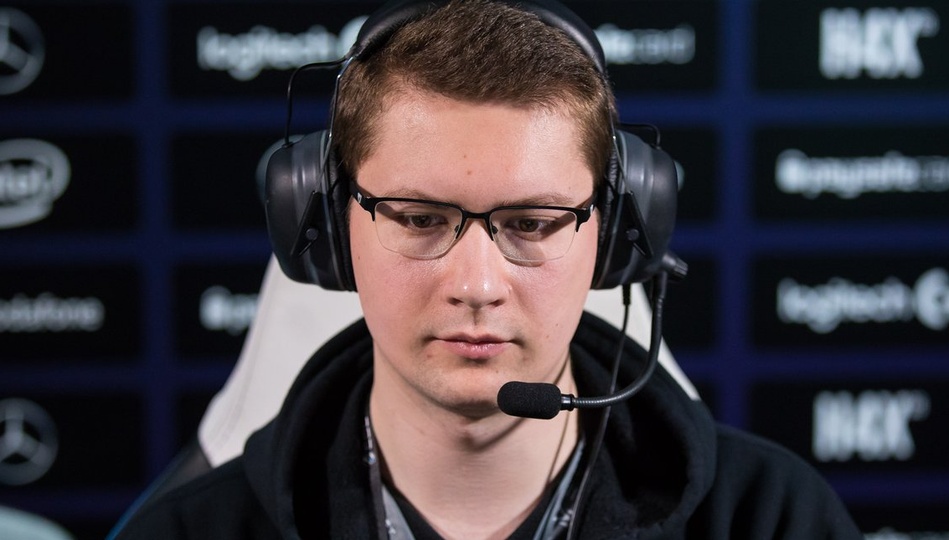 Puppey at Katowice Major: "Fata thought about switching his role for a while."
Cybersport.ru talked to Team Secret captain Clement "Puppey" Ivanov in Katowice about losing to Fnatic in Group B winners' final, the new role of Adrian "Fata" Trinks and tournaments played not on Captain's Mode.
* * *
You've almost guaranteed yourself a spot at The International 2018 with your DPC points. Is it difficult to find motivation for the remaining events?
I wouldn't say so. We always have motivation to compete, but there are times when players need to visit home. For example, we decided not to do a boot camp for this event, because Zheng "MidOne" Yeik Nai was celebrating the Chinese New Year. If we had gathered before this Major, we would've played much better. Most likely we would've won the matches where we lacked just a bit to win. But I don't know how things would've went from there.
What happened in the match against Fnatic?
It happens: we are still not on the same page, because we didn't play much together recently. People don't know where to be and what role to play. I don't mean position wise: every game you must split-push, gank, kill and farm. We started very poorly in the last map against Fnatic. We managed to gather advantage, but it was despite our poor execution: that's why we lost.
Fnatic picked Ember Spirit, an unpopular hero in this meta. Is he undervalued?
He is weak. It is difficult for him to move away from laning stage. If you pick Ember, then you will lose his lane. It is very risky. Usually, you can pick a hero that will be stronger or at least not weaker in the lane, so he can come back into the game. Ember Spirit loses the lane and then does little damage, or even becomes completely useless. He was nerfed a bit too much.
Ace and Fata joined you before the start of this season. Fata plays offlane now, but he was a mid player. Why did you chose to pick those two? You had no other options for the offlane?
Fata played with Yazied "YapzOr" Jaradat before coming to me. They became good friends. Fata thought about switching his role for a while, and I decided that he will be able to start from from scratch with us. I saw a lot of motivation and skill in him that helped him adapt to the new position and play very will.
We decided to pick Ace almost a week before the start of this season. He wasn't a known player and he didn't go to The international, so we couldn't talk to him there. Our coach suggested to look at Ace, because he worked with him in Danish Bears. I realized he was the perfect player to fit our team. We signed him right away.
You played in Captains Draft 4.0. Do you like tournaments without the Captains Mode being a part of Dota Pro Circuit?
Everyone loved watching the event because it had an unusual format. I think these kind of events must be held once or twice a year. Otherwise, viewers will get fed up with them. Non-standard tournaments require skill, maybe even more than standard one do. I'm fine with them being a part of DPC, but their amount must be limited. People will get tired of these events.
Did the marriage affect your play?
No, it didn't. I lived with my wife even before the wedding: the only thing that changes was how other people perceive the relationship.
More Katowice Major interviews

—  LeBron: "I feel disappointed with our results, but we have more time to improve"
—  Kyle: "We got drunk and bashed our heads against the keyboards"
— zai: "NA used to be very strong because of cocky players"
—  9pasha: "We didn't learn how to properly use RodjER yet"
—  Solo: "We've known that RodjER is a very good player for a long time, even before TI."
—  EternaLEnVy: "We definitely outdrafted Team Liquid pretty hard."
—  Puppey: "Fata thought about switching his role for a while."
—  Resolut1on: "I haven't seen my girlfriend for a month and a half now."
—  YapzOr: "It's cocky to feel bad about a loss you didn't even practice for."
—  Arteezy: "We probably would've won TI5 if I was a better team-mate, honestly."
—  Fly: "Not doing so well [...] is what motivates me the most."
—  Matumbaman: "I would like us to be the most dominant team in Dota 2 history."
—  PPD: "I can be the loser. Somebody's gotta play the villain, right? I'm just a competitor."
—  Kyle: "I want to build a team that succeeds as part of compLexity."
—  Nahaz: "The pro Dota 2 scene is eunambiguously in a better place than it was a year ago."
—  MISERY: "Nobody really cares if Secret or Liquid are winning, but if EG does anything, everybody's all over them."
—  UNiVeRsE: "I never thought I'd see myself moving from America to another country just to play Dota."
—  Patos: "We need to step back a little and not try to play everything."