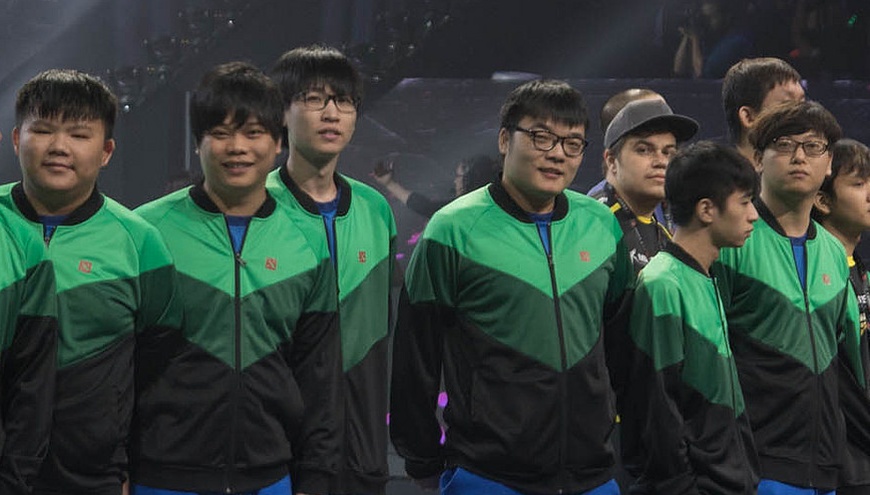 After a somewhat slow start to the tournament, Chinese Team Serenity ended up being victorious in the first ever World Showdown of Esports, hosted in Las Vegas this weekend.
After a grueling series against J.Storm, Team Serenity become our first-ever #WSOE Champions! Congratulations to ZYD, XCJ, Pyw, SanSheng, and zhizhizhi on their incredible victory! 🏆 #Dota2 pic.twitter.com/CxgdtsBYVj

— WSOE (@WSOE) October 16, 2018

After an unexpected loss to Troels "syndereN" Nielsen's HAPPY GUYS in the group stage, Serenity kept on getting better with each game. By the time the final day rolled around, they had reached a level that made them close to untouchable for the other teams at the event. This resulted in their last two games ending 2:0, with them only really being threatened in the last game of the grand finals against J.Storm.
WSOE has been clear that they intend to build a unique event and they definitely succeeded. The event was heavily influenced by traditional North American sports casting as they featured sponsored segments such as the "Progressive draft" and the "Reese's half-time show". This unlike their European counterparts who still prefers to go down the road of more traditional advertising, mainly through video segments.
In the end this was a solid first showing by WSOE and they will probably not have any issues getting more high profile teams for their next event.