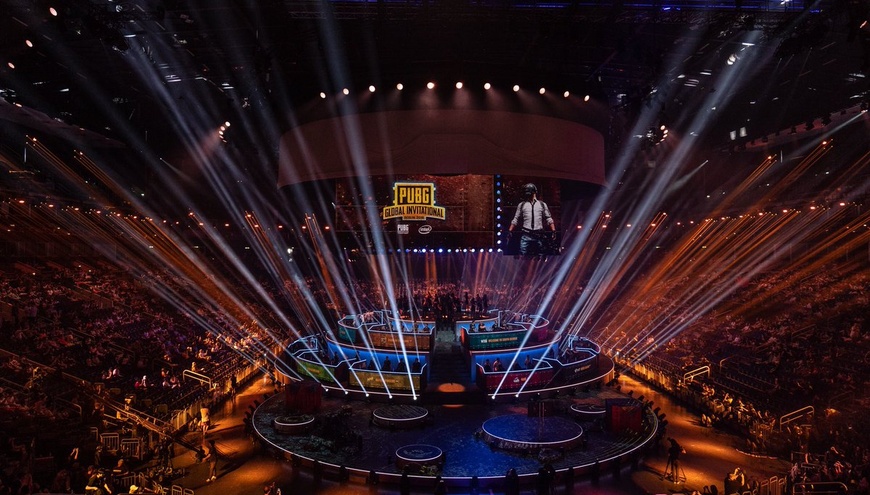 If you're thinking that there will be much more than the $2M in prize pools on the line for the PUBG Invitational — then you're absolutely correct. Turns out, PUBG Corp want nobody to ever forget the magnificence of the tournament stage of their first premier international tournament.
Where most tournaments begin with what one would call a standard opening ceremony with some colourful lights and hype music, PBI 2018 has gone out to capture the true PUBG experience — right to the point where people paratroop down from the sky. Journalist Eva Martinello caught up the one-of-a-king show on camera, which is nothing less than aces high of tournament production.
Yep, this is real people falling on the stage... the opening show is stunning ! #PGI2018 pic.twitter.com/sxMcLc99zP

— Eva Martinello (@salty_swan) July 25, 2018
The tournament itself will split its $2M prize pool evenly between its FPP and TPP segment, each attended by the same 20 teams. The Third Person bout is already on the way and expected to finish today, with the Koreans of Gen.G Black leading to temporary runner-ups Team Liquid 1720 points to 1685.
The FPP tournament, which is arguably the one waited for with higher expectations, will take place over the weekend, Jul. 28-29. Leading up to it will be a charity showdown, including Twitch superstars Ninja, DrDisrespect and others, for $1M more to be donated to the charity of the winner's choice.