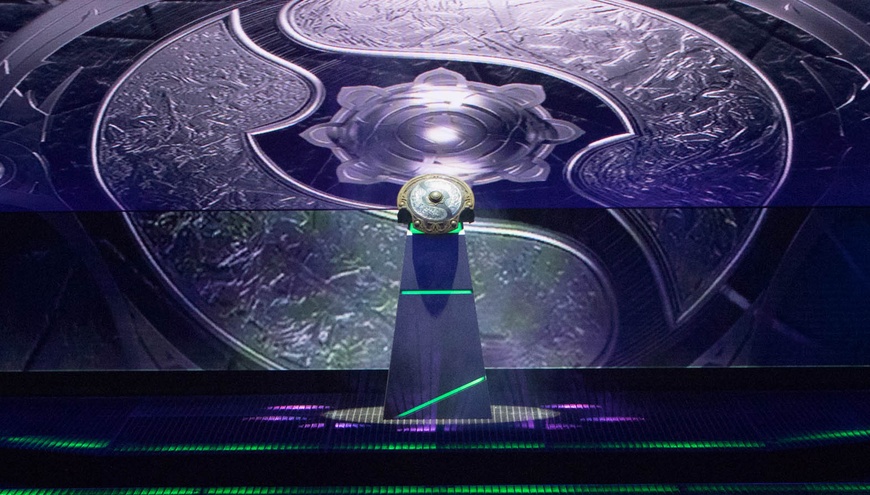 Many have called the finals of The International 2018 one of the best TI finals of all time. And judging by the viewership numbers alone, that may very well be true. Earlier this week Esports Charts — a site dedicated to tracking tournament statistics — released a blog post with data for the event, showing that TI8 surpassed TI7 in nearly all categories.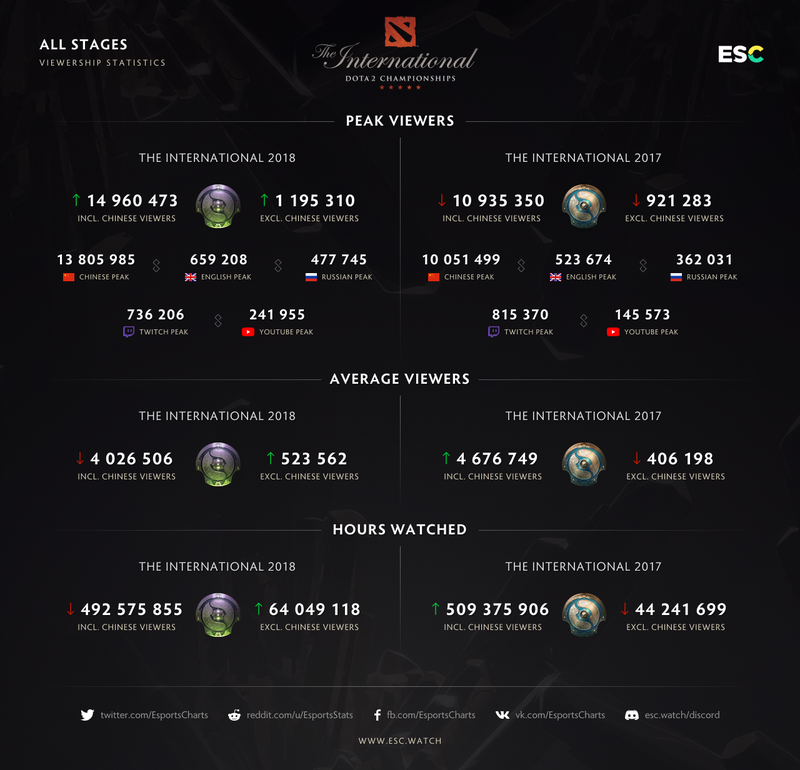 According to ESC's statistics, roughly 15 million viewers tuned in for the finals between PSG.LGD and OG, compared to a peak of 11 million last year. However, that statistic does include Chinese viewership. Chinese sites have been known for padding their viewership numbers in the past, so that may be unreliable information. Even if the Chinese viewers were to be removed from the viewership numbers, though, this year still beats the previous iteration of TI, with a peak of 1.1 million viewers compared to the 900,000 viewers of last year.
The happy reading continues when checking the western statistics for the average amount of viewers, as well as hours watched. TI7 had — on average — 400,000 viewers, while TI8 had roughly 500,000 viewers. A huge step forward. That being said, China does not follow the trend in these categories as both the average amount of viewers (4 million) and hours watched (492 million) were lower than last year.
The reason as to why China performed worse in the two last categories this year is most likely the underperformance of the Chinese teams. For the last couple of years, China has gotten used to having at least two teams in the top 6 — usually more. This year we saw only PSG.LGD make a deep run, while the rest of the teams from the region dropped out a lot earlier.
With the next iteration of The International being held in Shanghai, China, we can probably expect these numbers to go up significantly in the region. The interesting thing will be to see how the western audience reacts to the new location.