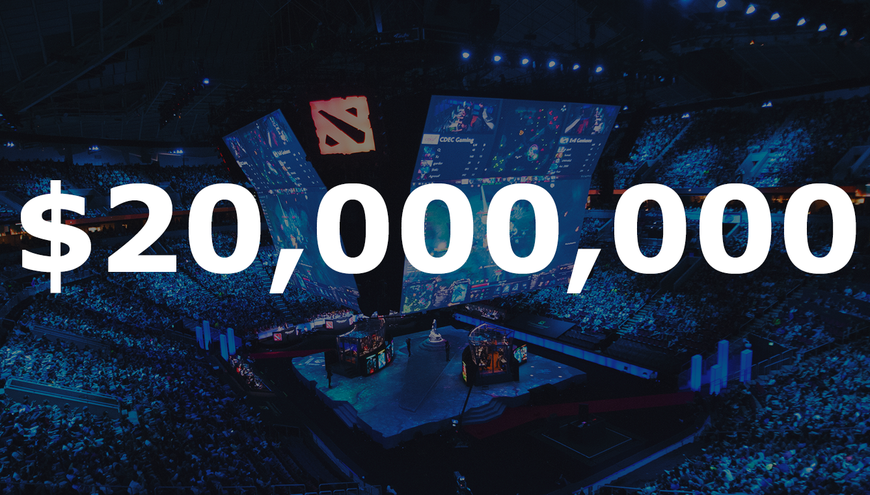 Since the introduction of the Battle Pass — then known as "The Compendium" — at TI3, the prize pool for The International has grown each year. For a while, it didn't look like this year would surpass that of TI7, but the weekend sale of Battle Pass levels gave the prize pool a healthy boost and made it a competition again.
Then, today, the total prize pool hit $20 million according to the Dota 2 prize pool tracker. It took the community 64 days to reach this milestone, compared to the 58 days it took last year. At this point, the prize pool is roughly $420.000 behind that of last year but don't give up hope just yet. This year's Battle Pass was released before that of TI7, so the day-to-day comparison may not be the best indication of where we currently stand.
It's important to remember that we are yet to receive Immortal Treasure III, which usually also provides a boost to the prize pool. The Battle Pass needs to raise roughly $125,000 a day until the start of the main event on Aug. 20 if we want to set a new record.
Having an ever-growing prize pool for The International is something the Dota 2 community takes great pride in, but this year might set a stop to the constant record-breaking. An explanation to this may be the slightly declining player base. Compared to the same time last year, Dota 2 has lost a non-trivial figure of roughly 80,000 players, according to SteamCharts.com.