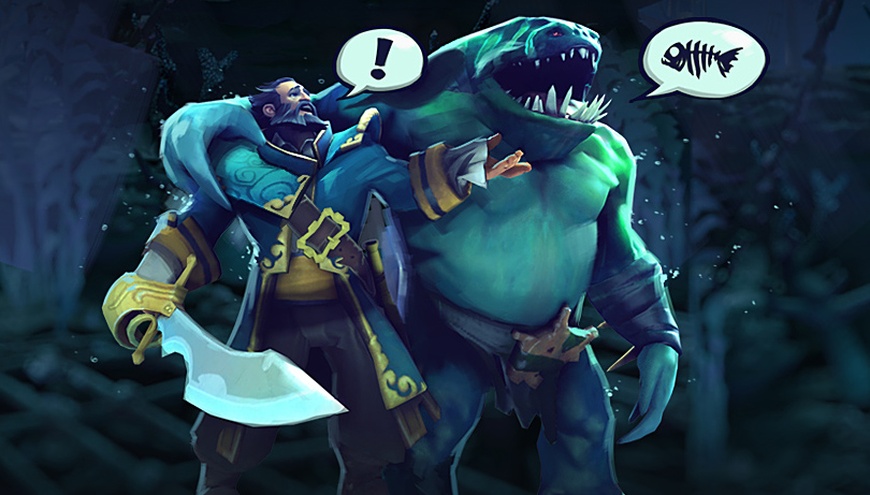 The International 2018 Closed Qualifier's spot distribution have raised a few heated discussions in the community.  We gathered a few interesting comments and reactions from the talent, players and other Dota 2 community members.
The delegation of three spots for NA (despite no top 8 DPC representation) at the cost of one each for Europe and CIS was the biggest point of discussion. The opinions seem to be split polarly, with some calling it unfair and some calling it honestly deserved. 
In an interesting juxtaposition, Evil Geniuses Rasmus "MISERY" Filipsen disagrees with the CIS receiving one spot, while CIS own commentator Vitalii "v1lat" Volochai sees no problem with this decision.
Ya cis got fucked

— Rasmus Filipsen (@MiSeRyDOTA) June 10, 2018
1 CIS slot is totally OK.Stop discussing that

— Vitalii Volochai (@v1lat) June 10, 2018
Jacky "EternaLEnVy" Mao and Jonathan "Loda" Berg have different justification for their opposite opinions. While one refers to previous unfair spot distributions, another looks at here and now, specifically at the point of the whole Dota Pro Circuit system.
Personally agree with all slot allocations. CIS had 3 teams at multiple events due to NaVi invitation. China got fucked cuz their qualifiers had LGD n a bunch of other teams. NA has at least two teams that are top 10 atm. SEA got fucked this DPC year but can't argue for 3 slots.

— EternaLEnVy (@EternaLEnVy1991) June 11, 2018
This years qualifier slots is just... I can understand the Eu 1 slot, but CIS 1 and NA 3? O_O makes no sense to me. Dpc points did this?Yes there are 3 strong NA teams, but they have also had an easier time qualifying to events, especially with previous invites. Well well.

— Jonathan Berg (@LodaBerg) June 10, 2018
Evil Geniuses CEO and manager points out a difference in community reactions between a similar situation of last year's SEA qualifiers and the current outrage to NA receiving three spots.
A story of the internet in two parts...2017- 3 SEA qualifier slots praised because the region warrants 3 teams despite no inviteshttps://t.co/sy1IUmk7DC2018- 3 NA slots is literally the end of civilization despite 9/10/11 in DPC & 3 slots since TI4https://t.co/bbNVsBRpYX

— Phillip Aram (@Phillip_Aram) June 10, 2018