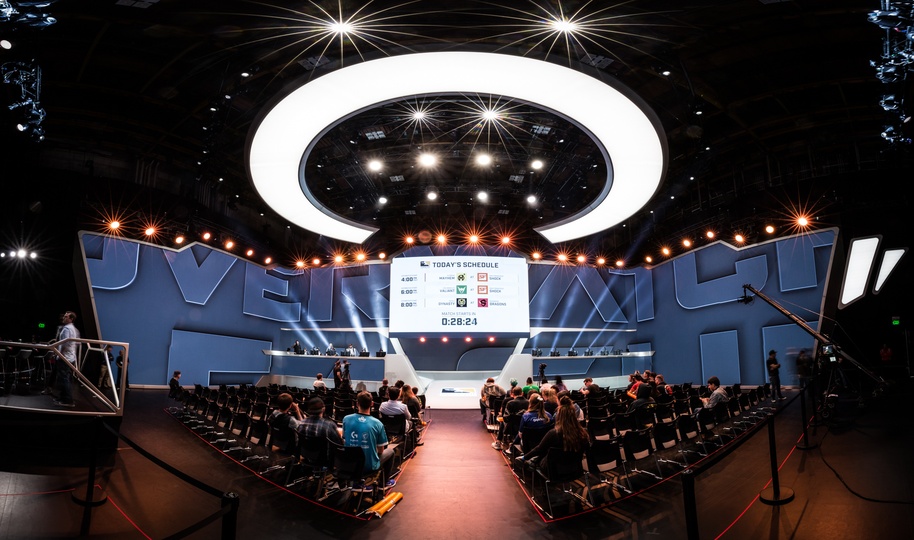 Three match-ups to watch at OWL opening day
Not sure who to keep an eye out for during Overwatch League's inaugural day of matches? Look no further! Here at Cybersport.com have carefully curated a few of the biggest head-to-head matches for day one. Check them out below!
Sleepy Babies versus Valiant's Rogues
Rogue's exclusion from the Overwatch League was controversial given the immense skill of their individual players. While the majority of the team has been left out of the OWL landscape, Benjamin "uNKOE" Chevasson and Terence "SoOn" Tarlier have both shown themselves to be invaluable assets to Overwatch Contenders Season 0 Champions, Los Angeles Valiant.
Unkoe's pinpoint aim on Zenyatta creates serious pressure on enemy flankers by turning what is typically a very Tracer or Genji favored matchup into a coin flip. Coupled with SoOn's legendary ability to stay alive in team fights and nose for chasing down stragglers, the duo will look to set up a dominating zoning presence, creating more room for players, like Ted "silkthread" Wang or Christopher "GrimReality" Schaefer, to step up and make plays.
On the flipside, San Francisco Shock should be more than prepared to go head to head with their veteran opponents. Nikola "sleepy" Andrews has been floating under the radar in the Overwatch professional scene for quite a while, bouncing between tier 2 teams before finally landing on the Shock roster. Not unlike Unkoe, Sleepy's strengths lie in his deadly aim and ability to stay alive against dive compositions. His performance in the preseason has shown the potential this young player has to offer and will make him a high priority target for opposing teams. But he will not be standing alone.
Andrej "babybay" Francisty has long been viewed as one of the more gifted hitscan players in the west, but cheating allegations have distorted his ability in the public eye. Do not be fooled. He is an extremely talented player, whose Widowmaker will dictate teamfights on Assault. Look for Babybay to capitalize off of Sleepy's presence in the backline to dictate teamfights and keep the rowdy SoOn in check.
Gunslingers: Diya vs Surefour

Lu "Diya" Weida and the Shanghai Dragons were probably hoping for better results than their 0-2 finish in the preseason. A decisive loss against League favorites, Seoul Dynasty, may not have been anything to talk about, but a last second defeat against Boston Uprising did raise some questions behind the Chinese team's ability to compete at the highest level. Diya was a standout player in both of their losses, showing an extremely efficient McCree and Widowmaker. With time to prepare for their Week 1 opponents and space to leave their poor results behind them, Shanghai Dragons should look to funnel their resources into Diya, allowing him find early picks and drive momentum in their matches.
Luckily for the Los Angeles Gladiators, Lane "Surefour" Roberts is used to dealing with tough enemies. Coming off a crazy 3-2 victory over the London Spitfire in the first game of the preseason, Surefour and the Gladiators have had their eyes set on a strong season debut. Surefour's greatest strength is his diversity. Through both of his preseason games, Surefour played 9 unique heroes, flourishing on Junkrat in a loss against Valiant and showing a pocket Bastion against Spitfire. The ability to adapt will be essential to a strong performance from the Gladiators, but Surefour's killer instinct will be the determining factor in this statement match for both teams.
Korea vs. the Korean Slayers (need I say more?)
Realistically speaking, there's not a specific player matchup you should be watching in this match. Just make sure you are actually watching. The final match of day 1 is an intense battle between two of the most legendary lineups in Overwatch history.


Dallas Fuel embodies the most successful Western team, while Dynasty symbolizes the most successful Eastern team. Both lineups are much different from the first time they faced off against each other at Overwatch APEX Season 1, but they will both pack significantly more firepower going into this game.
Fuel will look to work off of Hwang "EFFECT" Hyeon's poking style of Tracer, allowing for Pongphop "Mickie" Rattanasangchod and Christian "cocco" Jonsson to dive deep onto Seoul's backline. They will focus on taking the playmaking skill of Dynasty out of commission and allow Timo "Taimou" Kettunen to step back into the role of a primary carry on his signature McCree and Widowmaker.
Dynasty, however, is not one to simply roll over and die. Wielding one of the most stacked DPS lineups in the league, Seoul will be more than happy to show a variety of different offensive setups, hoping to bait or confuse Dallas's tankline. Apart from known threats like Kim "Fleta" Byung-Sun and Ryu "Ryujehong" Je-hong, Chae "Bunny" Jun-Hyeok and Choi "Wekeed" Seok-Woo might throw a wrench into the Dallas machine with their playmaking ability and unique hero pools.
Expect sparks to fly as both teams will look to cement their places at the top of the week 1 rankings.
Be sure to catch the all the games on the Official Overwatch League Twitch Channel. Like what you read? Be sure to catch up with all of our Overwatch League coverage here.