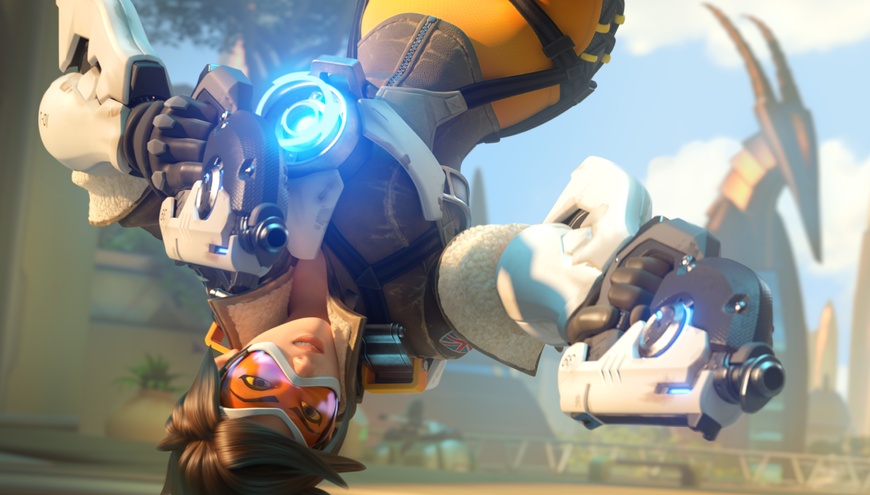 The first four players to join the Los Angeles Valiant — the Overwatch League franchise operated by Immortals — have been announced, and they are all heavy-hitting gunners.
Introducing your LA Valiant DPS players! #VALLA 💛Follow them here:@IMTAgilities @silkthread_ow@GrimRealityOW@SoOn_OW pic.twitter.com/FXZf71XPjS

— Los Angeles Valiant (@LAValiant) October 31, 2017
The list is headlined by Terrence "SoOn" Tarlier, perhaps the most renowned Tracer player west of South Korea. SoOn comes from the now-defunct Rogue roster, with which he secured six championship runs, including a three-peat in Alienware Monthly Melee and the TakeTV TaKeOver 2. SoOn was also a DreamHack and Overwatch Open champion during his time with Misfits.

Together with Team EnVyUs, Rogue held the top in the western Overwatch rankings and were the second winningest team outside South Korea. Despite high merits, the organization had to disband its roster earlier this month after failing to acquire a spot in the Overwatch League.

In LA Valiant, SoOn will be partnering with three North American players on the DPS line. Christopher "GrimReality" Schaefer and Brady "Agilities" Girardi will stay in the Immortals family, most famous for their hitscan and Genji/Roadhog play, respectively. The fourth DPS on the team will be Ted "silkthread" Wang, formerly of Counter Logic Gaming, who is another Tracer specialist.

LA Valiant will have about a month to reveal their tank, flex and support players before the start of the league's exhibition matches Dec. 6.