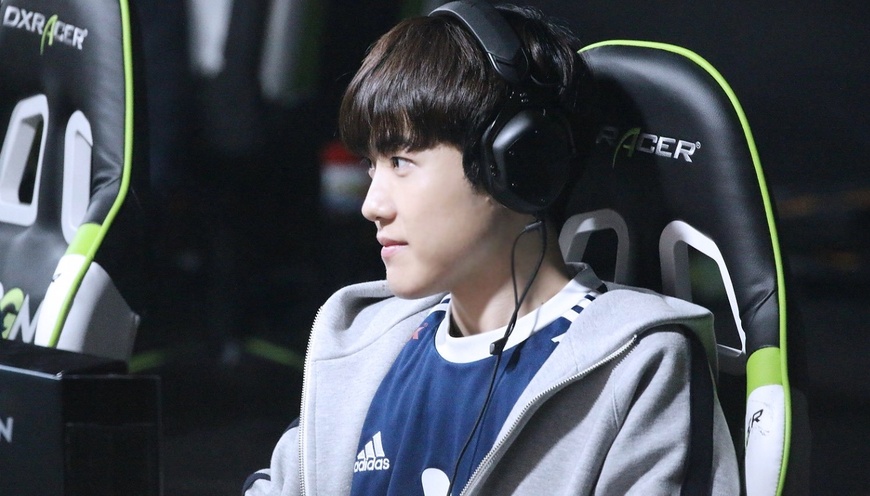 Sombra and Tracer main Kim "EscA" In-jae has parted ways with the team that he's competed with since 2016. The departure was announced by Seoul Dynasty's official Twitter Thursday.
We know everyone has been waiting for more news on Esca, and we want to thank everyone for their patience. We can confirm that he will not be a part of the Seoul Dynasty roster. However, he is and will still be a very important part of the KSV organization. We will have an official statement with more news next week.
A day later, global business director Harry "MaSsan" Cheong earlier today on Twitter shared some light on departure:

"Esca left Seoul Dynasty as player on his own accord, even if he had formal contract through OWL, and signed with KSV separately," Cheong writes. "KSV fully supports and respects his decision, and there will (likely) be a few official announcements about it within the next couple of week."

EscA has been Lunatic-Hai's hitscan player for every tournament the team has played in and helped them to back-to-back OGN APEX titles in seasons 2 and 3, before the core was acquired by KSV for the Overwatch League. In spite of harsh criticism early in his career, EscA has had gradual improvement over the course of 2017, learning the Tracer role which he wasn't even supposed to play initially, to become a reliable hitscan threat.

EscA's departure nevertheless leaves a healthy reserve of DPS players on the Seoul Dynasty roster. The team has performed admirably playing with hitscanner Moon "Gido" Gi-do who will most likely pair with Genji and Pharah player Byeon "Munchkin" Sang-beom for the majority of Seoul Dynasty's matches. As previously reported, the team's former go-to Genji player Lee "WhoRU" Seung-joon, 16, will stay in the Lunatic-Hai organization and not move to OWL just yet due to being too young.

KSV's Seoul Dynasty is expected to be early OWL favorites on accolades alone. Firepower for firepower, the repeat APEX champions are only matched by Cloud9's London Spitfire, which fields an amalgam of Team KongDoo Panthera and GC Busan players.

Cybersport.com has reached out to Seoul Dynasty management for comment.