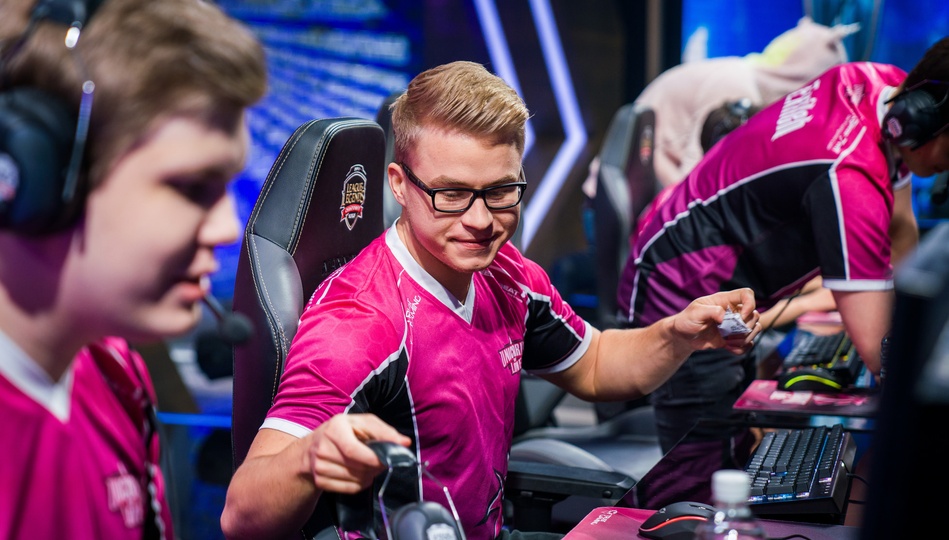 UoL might very well tip the scales for G2 or Fnatic this coming Week 4
The 8.2 patch has ruffled some feathers during the week, and it's bound to have an effect on this week's games. Teams have now had almost two weeks to try out Nunu picks, counters and synergies, so we're bound to see someone trying to use the yeti as bait, but the question is whether he'll deliver. Seeing as this is the last patch before the Azir, Sejuani and Ryze nerfs, it's likely that we'll see them focused a lot in the coming days before, hopefully, being replaced by something else. Zoe, alas, isn't going anywhere.
The dark (well, bright pink) horse
Both Unicorns of Love and H2k-Gaming have a single win to their name, and the teams will be going out of their way to try and climb out of the ditch they're in. For H2K, this means swapping out Caedrel for newly signed SELFIE for this week's games, seeing if that can make a difference in their internal synergies.
Unicorns, meanwhile, have no such flashy play, but they do face challenges all the same. In previous splits, their opponents this week would have been a "worst case scenario" as they're butting heads with both Fnatic and G2 Esports but now, that might not matter. Fnatic have been struggling mightily thus far, and while UoL aren't looking as formidable as they once did it's not given that they'll walk all over them.
If UoL take this win, it could be the second win they need. For Fnatic, it will surely mean they miss playoffs, and a shot at going to Copenhagen for the finals, something especially Broxah has stated as his sole ambition for this split.
After this, they go toe to toe with the other kings of Europe, and frankly, this makes UoL the team to watch this week. In both cases, they will likely decide whether G2 or Fnatic have a shot at playoffs. Should UoL take a win both places, regardless of how unlikely, G2 and Fnatic are unlikely to amass the wins needed to catch up to the likes of Vitality, Misfits, Giants and Schalke.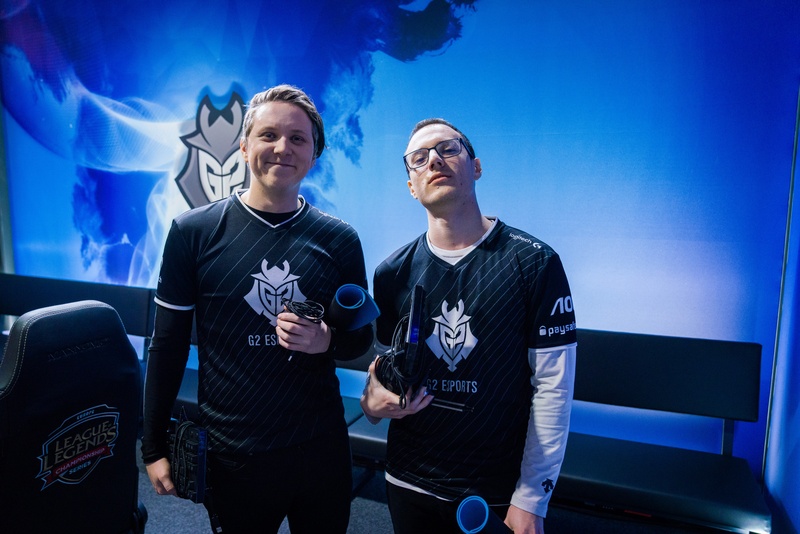 Bouncing back
Meanwhile, G2 have been slowly climbing back up the ladder. Currently resting just shy of the top 3 (although on a shared 4th with four other teams) they've got a decent shot at breaking into the top this week, but they will need to take out both Schalke and UoL to do so. Schalke will be the tougher of the two, but also the more important. They're both competing for 4th right now, meaning neither team can afford to seed the spot to the other.
What's worse, both are fighting the bottom teams aside from each other. G2 are grappling UoL, Schalke H2K, both games G2 and Schalke are expected to win. If they don't, things aren't looking good for them as these are currently the surest fights in the League.
It's the last week before some fairly major patch changes, including buffed assassins, better AP items, nerfed mid-laners (except Zoe, because reasons) so it's going to matter, as next week could see chaos re-enter the league and throw everyone a screwball once more.