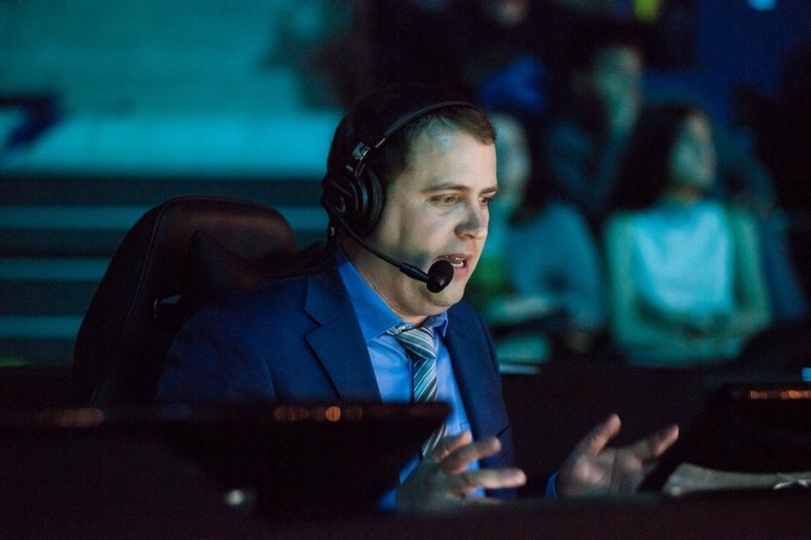 V1lat: "I was at fault for letting CaspeRRR leave. [...] If I could go back in time, I would probably prevent it from happening." (Part 2)
On Friday, Apr. 13, we published the first part of a massive interview with Vitalii "v1lat" Volochai. The interview was conducted live by Ivan "Faker" Demkin and first transcribed by our colleagues from Cybersport.ru.
Below is the second part of the interview, beginning where the first one left off — the rivalry between RuHub and StarLadder TV.
On RuHub vs. SLTV
---
Were you ever concerned that others would follow in CaspeRRR's wake? GodHunt, for example — their duo was one of the most sought after due to the interesting casting style.
Of course. You need to understand that Casper wasn't just sitting idle. He tried to convince people to join [StarLadder] and I was slightly worried that it would ruin what I had going. In reaction, I started trying to anchor people down. I spoke with people that started working at StarLadder. My idea was, "If you left and are attempting to convince people to join StarLadder, then I'll chat with StarLadder folk in a bid to have them join RuHub". I remember our battle over Rustam [Adekvat]; I tried to convince him to stay, while Casper tried to get him over [to StarLadder]. We fought really had for Vitya [GodHunt], obviously.
Overall, yes, there were moments when I feared the worst. Despite this, it turned out that the people I specifically fought to keep never left; and this is important. Plus, the people who we forgot [in RuHub] were signed to StarLadder. I remember seeing Mitya [Inmate] there, and I said, "Damn, why isn't he part of RuHub yet?". It's nothing personal, I just made an effort to further develop the company.
Was there anyone that you were 100 per cent confident you'd retain?
You, even though we've already discussed this together. I think I had 100 per cent confidence in Serega [Smile] as NS had trust in him. Other than that, I can't really remember who I had reservations about. I was cautious about a few staff members who could be convinced to go back to their former employer. We had a few people join who were irreplaceable and were very good at their job — I was worried about them. As for talent, we did what we had to do and I can't say I was massively worried… Other than about Vitya [GodHunt], but we managed to keep him and that's one of my most important achievements.


We managed to keep GodHunt and that's one of my most important achievements.
The initial friction was around the time of the Manila Major qualifiers. What thoughts did you have on the percentages?
I was afraid and that's understandable. It was similar to the period prior to Frankfurt, but then it was 2-4 people from Storm Studio — from what I recall, it was CrystalMay and Mortales. We prepared extensively. We came up with games, interactions, and ended up doing double shifts, once more fighting for the invitees. I remember we asked for an addition to the budget in light of there being a competitor in the way that we needed to surpass. At the qualifiers, I lost more sleep than I can recall I have ever lost to date. I visited Twitch to check on who had more viewers. "Damn, I hope the stream doesn't drop — the marathon is the main attraction".
On the third day, I saw that viewers didn't visit the same channels, ones that I helped develop in the past. Instead, they visited ours, which gave me a sense of peace. The goal was not to have 80/20 or whatever the figure. The goal was to have 100/0. This was for people to understand that there was a single studio that was everyone's destination. The goal was for everyone to come to us, and not a single person saying, "Ah, I'll go watch it on StarLadder's channel."
About a year and a half later, that's exactly what happened.
Yes, during the qualifiers for TI, we were looking at about 97/3. Casper was mad at me for manipulating the viewers. Nevertheless, we were at a point where we were looking at 95 per cent of the viewer base.
Did you immediately understand that they had no chance?
I understood that they would re-adjust around something else, which was the correct move and exactly what happened. They had more tournaments going on. I understood that in order to put up a fight, we needed to go at least 50/50, and this required a very large budget, hard work, and dedicated people. Even with equivalent budgets, a lot of work had to be done: scheduling, stream timetables, building a framework for the marathon, and finding fitting producers. We re-used an idea developed and used at Boston, a roll call from different matches, and I understood that if we brought something new to the table for every qualifier — games with viewers, new shows, roll calls — then [StarLadder] couldn't catch up.
After the qualifiers for TI 2018, I understood that StarLadder wouldn't be able to keep up with us.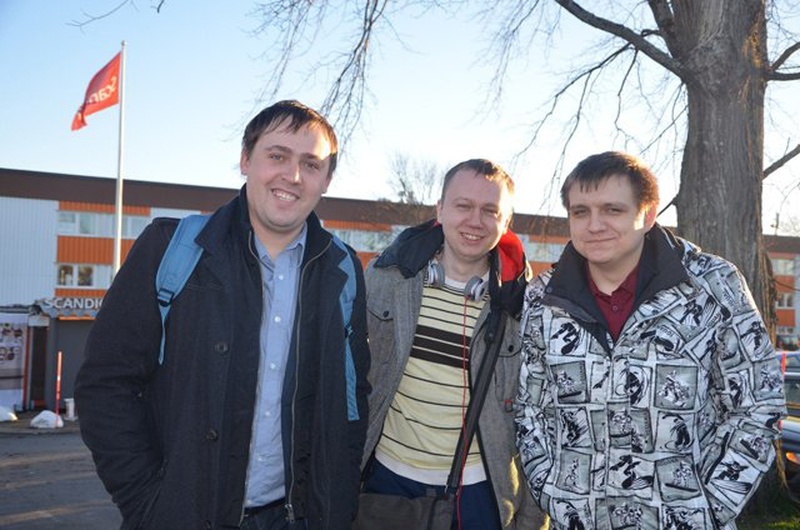 StarLadder traveled to the Summit and showed itself in a somewhat defiant way. There were reactions from both the community and Cherepennikov [CEO of ESFORCE Holding — Ed.], leading to the creation of "Cybersport Patrol". Were you on board with Sneg's [Anton Cherepennikov] idea?
I was trying to convince him otherwise for quite a while. "Why are you doing this? You do understand this is useless, right?". We could bring the topic up, but that's not possible, more so the case for him… An opinion leader could bring it up, but this needs to be done consistently. Plus, Anton used a few inappropriate words, and everyone knew he was CEO of the holding, of which RuHub was part, [making for a] somewhat biased opinion. Either way, it was hard to convince him otherwise and he ended up making the group. It existed for about a week.
There was also a silly stream — no one listened and no one was prepared...


If you don't interact and exist within this community on a day-to-day basis like we do, it's easy to interpret any information as gospel.
I think GodHunt was the least prepared.
Vitya was really upset with the situation, but it was just a slip of the tongue from Anton. I think everyone understands that it was just a slip and that Sneg knew who GodHunt was, especially after he commentated at EPICENTER.
Also, Roman didn't provide justification for the studio. Everyone knows what the Summit is. I would say, "This is the Summit. People eat and swear during streams, this is the formatting of the event."
Have you ever thought about what Sneg wanted to achieve? I did and never came to a conclusion.
To be honest, I'm in the same boat as you. The idea is that you visit the main page of some website — Prodota, Cybersport.ru, Championat — and see about 20 comments along the lines of, "The commentator is terrible, literally can't listen to this." Anton reacted with, "Hey, that's a RuHub commentator. Let me intervene". You then write something, someone answers, and you collide with the overwhelming sense that our community wants to constrict everything within their reach. If you don't interact and exist within this community on a day-to-day basis like we do, it's easy to interpret any information as gospel. Anton tried to make this community better, but it didn't work out, subsequently leading to the idea being scrapped.
After the stream with Sneg, Casper wrote a pretty serious post, where he mentioned that RuHub are actively trying to secure the best team members from SLTV — I guess he meant Force and Inmate — "under interesting circumstances". What did he mean by that?
My guess would be that he thought that they had a higher chance of landing the TI spots if they worked with us. I can't remember any other circumstances. Indeed, we did say this. We didn't pay more money, we offered payments appropriate to industry standards.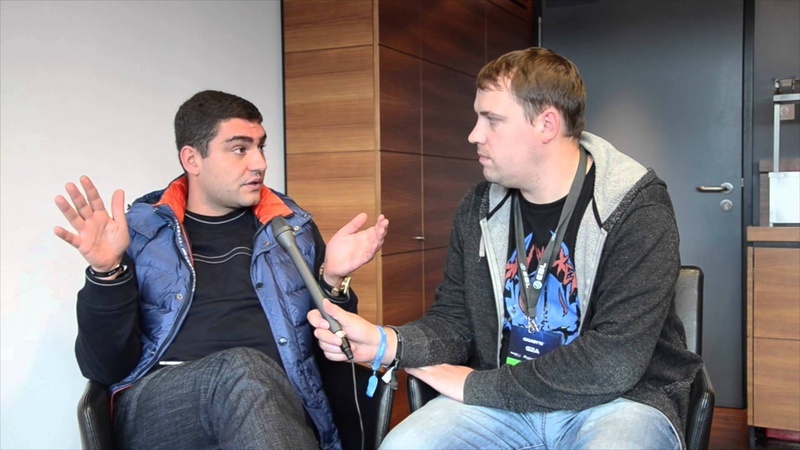 Mobster wrote that he was told the same by StarLadder.
Back then, it was something we could use as leverage. It's also true that we had more tournament rights, thus the likelihood was higher. You would be on camera more frequently and so on; at least I thought so. Later, I understood it simply wasn't the case, particularly when looking at the talent list for the last TI…
I wonder who's getting invited this time around.
Me too, but I also understood that Valve are indifferent regarding where you worked prior and how long you've been in the scene. We said the chances were higher, but it didn't work out with 4ce. He was invited to Kiev but wasn't for Seattle.
Can you confirm or deny a rumour that v1lat is the one composing the talent list [for TI]?
I won't hide the fact that they used to consult me. They consulted me before TI4. Valve would send a massive list and ask for feedback. This used to work, but it no longer does. Announcements for various tournaments were frequently published simultaneous to my unflattering comments. It's no secret that I'm not entirely content with how Valve draft the talent pool for large events. For better or worse, I do not have involvement in this any longer.
Somewhat of a controversial question: have you ever purposely sent negative feedback about someone?
No, absolutely not. I've definitely written too little about some in the past. Over the course of five years, I have asked Valve for more commentators. Even during the TI7 stream, I asked for them to send another main commentator — Maelstorm, for example. For a long time, I've asked for VeRsuta, but they just won't listen. I even wrote them a couple months back.
I know for sure that I could have applied myself more in 2016, and we could have had Nexus at TI, but he didn't exactly have the will to commentate full-time back then… Sure, I wrote a bunch, but I could have been more elaborate, perhaps even to a point where they would invite him. As for specifically sending negative feedback to prevent someone from securing a gig — no, I have not.
And here we are at the grand final of The International 2016. Casper was bewildered as to why he wasn't one of the commentators on the desk at the time. Was this fair?
It's difficult to say. I would be extremely upset if I wasn't on the desk. I understand him from a personal point of view. That final was commentated by me and GodHunt. I understand where Casper is coming from, and I would be just as mad, but the logic behind it is rather simple: the rotation of casters and co-casters is minimal. Duos rarely ever change around. Casper worked with Mobster and a few days with LightOfHeaven; meanwhile, I worked with GodHunt.
Employing a duo that hadn't worked together for the entirety of the event didn't align with Valve's habits. It seems they thought that our duo has worked many an event together, including the grand finals of EPICENTER, and was a lot more coherent than the potential iterations of either Casper/Mobster or Casper/LightOfHeaven. To reiterate, I absolutely understand why he was taken aback.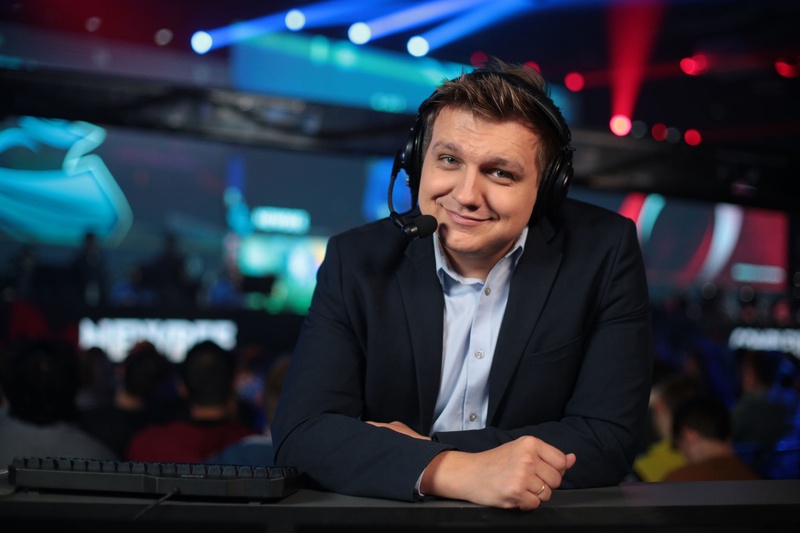 On the v1lat and Casper reunion
---
Let's conclude this topic with one final question. How did it come about that you guys commentated the final of the Kiev Major? Do you feel you performed well?
We received the timetable two days prior to the event. Sasha Smaglyuk [former StarLadder head producer — Ed.] came up with the idea to contact Valve, proposing a grand final casting duo composed of myself and Casper, seeing as it's a major event held in Kiev. There would be a lot of hype around it, so we both agreed. Sasha said, "We propose an unconventional duo in v1lat/Casper. Let's think of some more for us to reveal after the teams and so on."
It was quite interesting, and I'll be honest in saying that I expected the match. The entire tournament we knew we'd be commentating the grand final, but we didn't discuss how we would commentate, and, as such, there were reservations and questions about who would be doing play-by-play, leading and co-casting. Virtus.pro vs. OG amassed 400,000 viewers — it was quite intimidating. We agreed only that we would alternate between who starts off each map.
We introduced ourselves and from there it sort of snowballed. I won't go into the details of how I commentated the actual grand final. Honestly, I was quite nervous, and it was apparent that Casper was nervous about certain moments as well. All in all, I think we successfully portrayed that we weren't in a state of discomfort.
In reality, I knew that we were both out of our comfort zones because Casper adjusted for an entirely different style of commentating. For example, "receiving healing in the sanctity of their base", while I used "healing at the shrine". Viewers weren't too fond of this, and neither was I or Casper. Either way, we got through it, finished commentating, shook each other's hand and said "it was alright" — and that was that.
Generally speaking, would you say you're happy with how it went?
I'm not too happy with my performance. I know there were moments during the matches where I wasn't thinking about the game, but rather made a conscious effort as to not interrupt Casper. In the grand final, you can't really afford to do this. You have to be focused on and entirely enveloped by the match. Over my career, I developed a habit of commentating while standing, but it was hard to do this in Kiev — there were screens and standing up meant that I was blocking the view for other people. Definitely not my best match.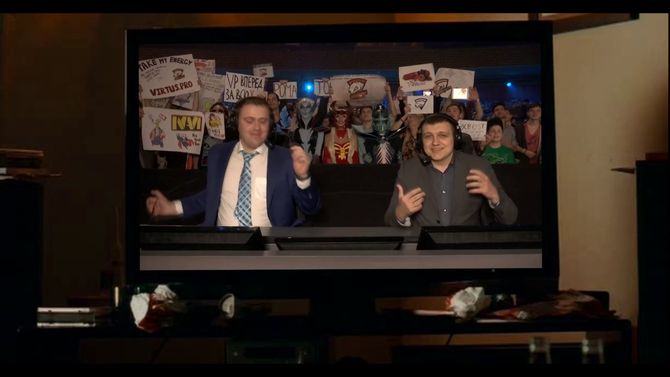 On leaving RuHub
---
Finally, let's discuss what everyone was waiting for: your departure from RuHub. How far in advance did you know that the office in Kiev would close?
About a month and a half. I found out that the studio in Moscow was ready to open, and that the holding planned to centralize operations there. People think that the studio in Kiev was just a producer, director, sound guy and two commentators, but you can add accountants, financers and office managers to that list. The centralization of RuHub probably makes sense financially: the entire financial wing has already transferred to Moscow. As such, the holding made a decision and I was aware of it. I didn't see the point of doing it in advance.
Did your co-workers find out later? Significantly later?
No, the co-workers found out around about December as well. We let them know that everyone would receive a proposition. No one was fired from RuHub, no one was asked to leave; instead, everyone was offered a position to work with RuHub, although a transfer to Moscow would be required. Obviously, this would come with a slight pay rise, as we understood that there's a massive difference between living in Kiev and Moscow. With those that didn't want to transfer to Moscow,  we concluded relations on amicable terms — a massive thanks to the holding for that one. By December, people already knew that the options were either parting ways with the company or moving over to Moscow.


When I understood that the majority of people would not be going to Moscow, I came to the conclusion that my time in RuHub had run its course.
Did any of the staff remain?
Yes, one of the live producers, Andrey, stayed. A few others stayed as well, but the public doesn't really know about them. A minority of people stayed. In your case, it might have been a bit easier, but for a lot of people the move to Moscow was too overwhelming of a change, and most of them simply left.
At what point did you consider leaving?
After they closed the office, after I understood that the team would be divided into two teams. The guys in Moscow, talents with whom I had worked alongside numerous Majors over the course of a really long time; and the team from Kiev, which came from StarLadder and Storm Studio, with whom I had also worked with anywhere from three to eight years. It came down to having to choose who to work with. It wouldn't be fair if I remained but someone else left. When I understood that the majority of people would not be going to Moscow, I came to the conclusion that my time in RuHub had run its course.
Did any of your colleagues know?
As you understand, I didn't just call in and resign. A lot of people travelled to Moscow to help out and transfer workloads. About a month and a half in advance, I notified them that I would like to part ways, so we discussed the details: how, where, when. Sure, some of the talent I notified in advance; some found out two days prior to my departure: "It was a pleasure working together, but such is life, such is the situation, and I have to move on". It was an open secret. I just asked people not to make it public — when you ask them not to, they don't.
Who was it hardest to say goodbye to?
I didn't really say goodbye to anyone, because I left on Apr. 1, and by Apr. 2 I was already working at DAC. It was quite a heart-breaking experience with Lex: we drank vodka and cried — I'm joking, we didn't cry. I don't feel as if I've said my goodbyes. We will work alongside each other in the future, we will work on TI, EPICENTER and elsewhere. I hope we work frequently and remain relevant in the scene.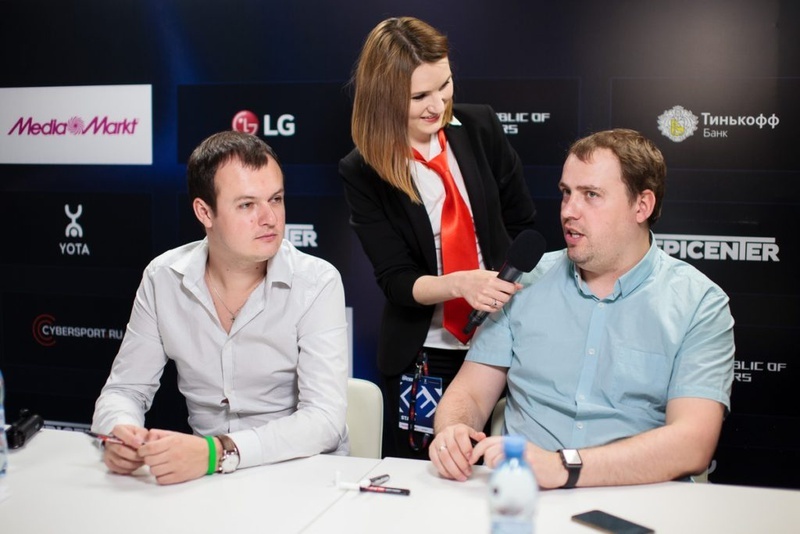 On if returning as full-time employee is possible
---
You recorded a video answer to FAQs, where you noted that you wouldn't return to StarLadder.
I've taken on various jobs over the past, the most recent being StarLadder and RuHub. In the prior, I was hired, whereas the latter I was part-hired and part-co-founder. I don't want to return to a full-time hired position. I have a vision I want to see through. Even if you're promised something, in three months time they will tell you to do something else, and you're obliged, as they issue the paycheck. You want to do something specific, and instead, you're told to commentate "tanks". A whole three months I had to commentate that when I was with StarLadder… All due respect to World of Tanks, I even played the game myself.


Even if you're promised something, in three months time they will tell you to do something else, and you're obliged, as they issue the paycheck. You want to do something specific, and instead, you're told to commentate "tanks".
We parted ways quite messily. Casper was very upset with me; it even escalated to absurdities. At that moment in time, when I issued the post… A lot of people were employed by the company, but you also had biowaste that was part of it. Thank god that with time, StarLadder had somewhat filtered out said biowaste. I can visit them from time to time, but I don't see myself there on a full-time basis.
Biowaste is a bit harsh. Is that description substantiated?
Well, they have a bunch of great people: BafiK, Feaver, but they also have others. Roma Romantsov [CEO of StarLadder] and StarLadder understand exactly what they're doing. Next weekend, I'll definitely pay them a visit [to watch the Dota 2 Minor]. Previously there was a risk of coming across detestable individuals, but now I know that the experience will be a lot more pleasant.
Could you name a few things that you're not quite content with upon the conclusion of your time with RuHub?
First off: the year 2015. I had nearly a month when I tried to convince Pingeee to commentate professionally. Honestly, I just gave up. I should have persevered and finally convince him to become a professional commentator. He didn't have unresolvable issues, and we definitely could have solved them, I just didn't push it hard enough.
Second: I wasn't able to push forward Nexus for TI. I won't say that I lost something as a result… You know, when important people leave the company, it's not their fault — it's mine. I was at fault for letting Casper leave. I was sitting there and thinking about how well we were doing in comparison to the competition. Meanwhile, he simply left, and that was a big mess-up on my part. If I could go back in time, I would probably prevent it from happening. It would be so much more fun.
On top of all else — we don't really fly people out to events. It's bad, but what can we do? Possibly, I'd approach the issues from a different perspective, but I set my bar sky-high. In the reality we were in, it was impossible to go through with it. And yeah, sorry, Kolyan [Nikolai] is the best admin. Honestly.
On future plans
---
What do you plan to do after the next TI?
That's a difficult one, I still need to plan out the schedule before it.
Otherwise, you'd say that, first things first, you want to go there.
Yes, I definitely want to go there. I want to commentate the qualifiers and I want to commentate EPICENTER.
Any inside information on whether you were invited to EPICENTER?
At this moment, I can't share any information.


I anticipate Artifact more than anything in life right now.
So all in all, I want to commentate and, hopefully, I will. I hope that you'll see me as part of other projects as well. Viewers understand that I won't sit idle. I anticipate Artifact more than anything in life right now and will be commentating either way, even if it means pirating, if I don't get invited, like Aren [VeRsuta]. I'll gladly pirate alongside Aren. It would be great to once again cast some qualifiers alongside him, I think we did well. I think we'll come up with some kind of project, find something to do. As of yet, there's nothing concrete planned. I need some time to reset, shortly after which I'll give you guys an update.
I'd like to thank everyone for understanding my decision and refraining from layering me with rotten tomatoes. Thanks to everyone I worked with in RuHub: I sincerely hope DAC was not the last time we meet. Yo, Valve, send me a key for Artifact! Faker and I will start getting upset otherwise. In fact, we have a whole queue of people that would get upset.
Also, please don't hold a grudge against me if over the past two years of my career I upset someone, or even in this interview. Such is life. Alright, that's it, I'd like to thank everyone for their attention. Oh, by the way, I bought a webcam and just might stream on Twitch. Only one thing — I'll be playing weird stuff like Euro Truck Simulator. And a thank you to you, Ivan, for inviting me in for a conversation.
translation by: Aleksei Louchnikov