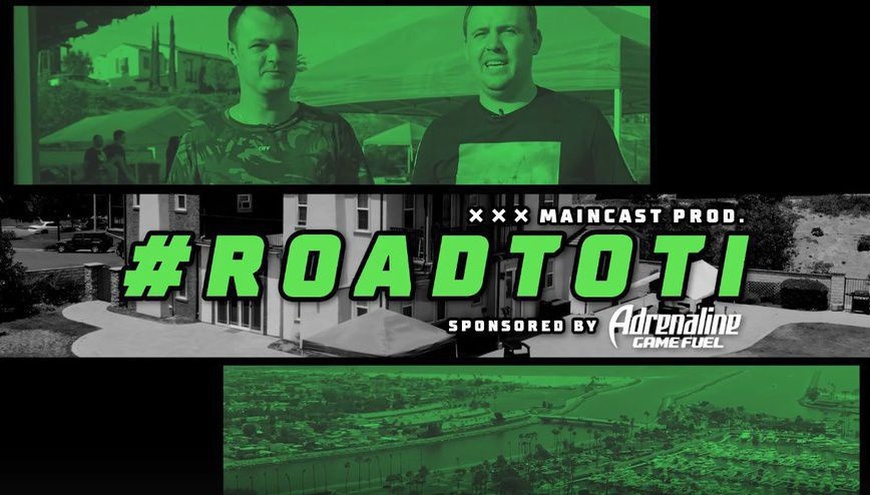 Vitalii "v1lat" Volochai, Roman "CaspeRRR" Lepokhin and Alexander "XBOCT" Dashkevich have embarked on a literal road to TI: a 10-day road trip from Los Angeles to Vancouver, trying to keep out of too much trouble and talk all things Dota 2 and The International.
At Painted Hills, the group talked about Dota Pro Circuit in general, The International 2018's favorites PSG.LGD and Virtus.pro, and their weaknesses.
On the Dota Pro Circuit
CaspeRRR
The idea is an "A", the execution is an "F". The process of deciding favorites turned out to be unfair. Even Team Liquid were attending Minors, getting all the points and calmly leaving. Nobody could say anything to them. With an oversaturation of the season its Majors stopped being Majors, while Minors turned into something weird. I hope the next season will fix everything.
XBOCT
I felt like oversaturation came from the Minors. All the same teams attended those. In the end, only VP and Liquid were skipping them. Too many tournaments almost every week: for both a successful team or someone like us who needed points [NaVi]. There is no [time for] preparation. If you happen to lose there, it gets very difficult to escape that hole.
On Virtus.pro and PSG.LGD
CaspeRRR
They wreck faces, both of them. Even VP lost to LGD twice, when they let them play with Wisp, testing it in two games. Losing those two games. [...] Still, the fact stands. LGD stand toe-to-toe with the strongest team at the moment, which VP shows by the amount of DPC points they have. Plus, we know what year this is. China should win, though it's unclear which team for now. Still, according to the pattern, a Chinese team should win. You can't go against the statistics.
V1lat
The things LGD did at EPICENTER and then at MDL Changsha Major… they simply roll, accelerate. Even their weaker elements are great. Virtus.pro you can talk for a long time about, but they simply arrive at an event and sweep everyone. The ESL One Birmingham 2018 finals wasn't even interesting to watch. Solo's face during the draft spoiled how that match would end. The team is really strong. [...] However, LGD has their 12-hour training schedule. I think that leaked schedule was theirs.
The weaknesses of Virtus.pro
XBOCT
VP weakness? To pressure No[o]ne. You kill No[o]ne and he would say: "Guys, I'm getting ganked, I don't want to play." The thing about VP is if you pressure RAMZES666, he will eventually recover. If you pressure No[o]ne, it might work out. RAMZES understands that the carry is practically the offlane role at the moment. Carries are used to pressure, so RAMZES adapted. 9pasha should be carrying everyone right now, so it's pointless to pressure him. Him and RodjER are making the plays. No[o]ne is alone in mid, nobody helps him. You should be picking Chen and ganking him.
V1lat
Right now the game turned to 2-1-2. Midlanes fight one-on-one. Going to pressure No[o]ne there might theoretically work out. You can beat LGD the same way. If you don't pressure hard enough, Maybe will accelerate… But the problem is, Maybe isn't the only one that can carry there...