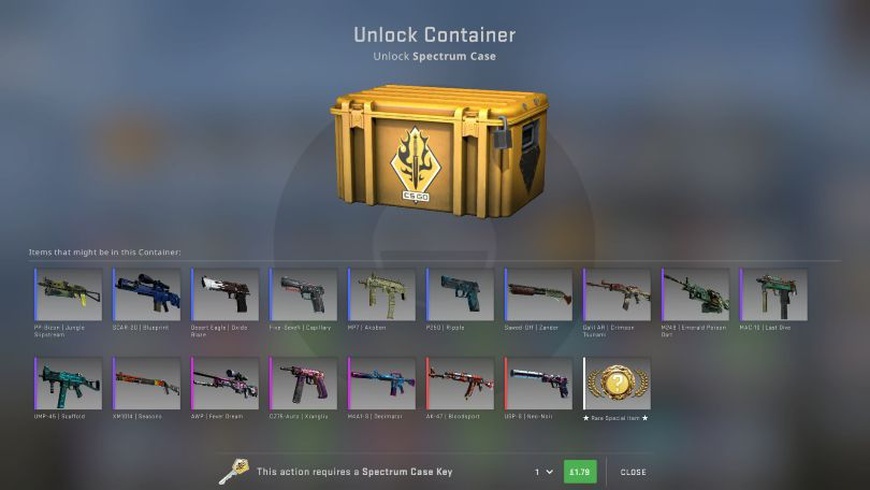 Last night, Valve restricted item trading in CS:GO and Dota 2 for all Dutch users. The publisher was issued a letter by the Dutch Kansspelautoriteit (The Netherlands Gaming Authority) in May, whereby it was outlined that their loot box system violated the Dutch Betting and Gaming Act.
The company was given around a month to remedy the situation, without any suggestions regarding solutions, after which the authority threatened to prosecute. In their statement, Valve expressed that they "don't understand or agree with the Kansspelautoriteit's legal conclusion".
A portion of the statement from the Gaming Authority that was highlighted by Valve was as follows:
Loot boxes contravene the law if the in-game goods from the loot boxes are transferable. Loot boxes do not contravene the law if the in-game goods from the loot boxes are not transferable.
After a month of discussion, Valve were unable to produce a remedy that allowed users to continue trading their skins, leading to the implementation of an indefinite trading restriction on all Dutch user accounts. This means that users, till further notice, will not be able to use the in-game trading utility, nor purchase items from the Steam Community Market.
It is understood that Valve are in conversation with the authority, however, as they have contacted the Kansspelautoriteit in a bid to "explain more about CS:GO and Dota 2". Further, the company aims to engage the legal entity and hopes that "after more engagement with the Kansspelautoriteit, they may refine their legal demands and we can find a solution that is less inconvenient".
The loot box system, featured in many popular competitive titles such as CS:GO, Dota 2, PUBG, LoL and Overwatch, has been a point of contention since its implementation. In some titles (namely, LoL and Overwatch), the items procured from them are entirely untradeable; meanwhile, CS:GO, PUBG and Dota 2 have flourishing economies, entirely based off trading items procured from said in-game loot boxes. The latter-mentioned issue has been the spark behind many a debate, particularly on whether opening loot boxes can be considered online gambling, with no established consensus at hand.