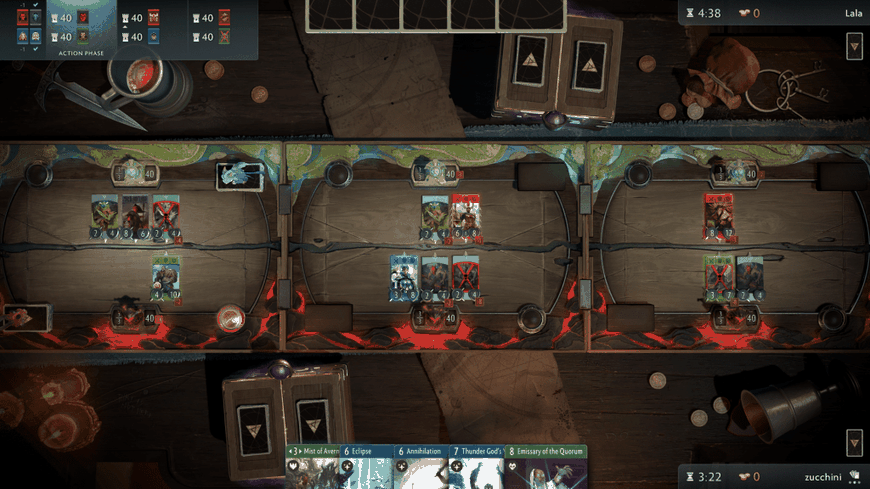 The launch of Hearthstone in 2014 ushered in a new niche of competitive gaming: competitive card games. Channeling upon the best traditions left by genre pioneers like Magic: The Gathering, Blizzard's card game fused the beloved world of Azeroth with an easy to understand, mobile-friendly gameplay.
With Hearthstone also came the rise of card games as esports and Blizzard took it upon themselves — with the help of third parties at first — to grow the title. In the first two years, Hearthstone's World Championship, held at Blizzcon, featured a quarter million total prize pool, but the number grew significantly later on: the 2016 and 2017 editions of the World Championship boasted a $1 million purse each.
Naturally, many games tried to challenge Hearthstone's untouchable hegemony of the genre, with only a few getting close, most notably CD Projekt's GWENT based on the Witcher series. What might really do the trick, however, is Artifact, Valve's new product based on the world of Dota.
Already we've seen glimpses and peaks into what Artifact will be: a three-lane card game with heroes and items from Dota 2, which will be available both on PC and mobile. But Valve, it seems, are not merely content to have a great card game product: they want to turn it into an esport too.
According to Wykrhm, senior member of the Dota 2 community, Artifact will feature its own $1 million competition in 2019. The game is set to launch in 2018 at a date still unannounced.
Artifact will have its own $1 Million Dollar tournament in 2019. #PlayArtifact pic.twitter.com/HL85gFIYeV

— Wykrhm Reddy (@wykrhm) March 9, 2018
A seven-figure prize pool is quite the entry for Artifact and a great challenge for Hearthstone in the market. Despite their growing popularity, Hearthstone's current main competitors are struggling to put up comparable cash on the line. With Valve's backing and professional teams like Virtus.pro already looking to be heavily involved in the game, we just might have an actual competition in the niche.