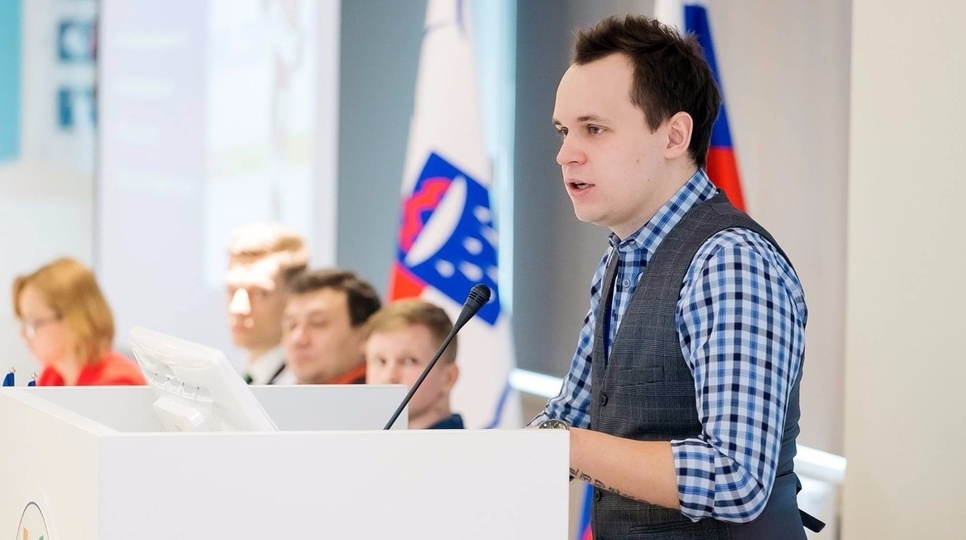 Virtus.pro general manager: "We would rather earn less money, but have long-term financial planning freedom"
 Virtus.pro is among the oldest organizations in esports, and among the most successful as far as multi-gaming orgs are concerned. Founded in 2003, the org has been a permanent fixture first in the CIS esports region and later worldwide, as its portfolio of disciplines expanded. The $100 million investment from Alisher Usmanov's USM also made it one of the richest and with successful rosters in CS:GO and Dota 2, alongside recent expansions into League of Legends and Quake Champions, VP doesn't plan to go anywhere anytime soon.

At the heart of the VP engine is Roman Dvoryankin, general manager of the bears. In an interview with dtf.ru, Dvoryankin spoke about the inner workings of the sports scene and VP in general, how the organization deals and managers sponsorship and player contracts and how do positive and negative results alike affect the status of the brand.
* * *
Last year was very packed for Virtus.pro. How do you evaluate the successes of the teams from different games and your personal ones?

It was truly a packed period since I joined Virtus.pro in August of last year. The teams won a number of key victories in major tournaments and had a few unfortunate losses in finals that nevertheless still were big achievements: two finals in CS:GO and Dota 2 Majors after all.

In my opinion, the management can be proud of two very important achievements. Firstly—we signed long-term contracts with Dota 2 and CS:GO rosters. It gives us needed stability regarding both the sport itself and sponsors relations as well. Secondly, we entered two games new for us: League of Legends in Autumn last year and Quake Champions literally a few weeks ago. Those two things are probably the most important achievements of the year.

You signed a long-term contract with the Dota 2 roster, but mentioned in your tweet that the negotiations were difficult. Why? What were the difficulties?

There weren't any difficulties in itself. It's not a secret that all players used to just grab and sign a contract without reading much of it, and then "suddenly" questions started appearing. It was the same both in CIS and worldwide. We want to walk away from that practice as far as possible. We want the guys to perfectly understand what they are signing and what responsibilities they will have. Especially regarding sponsorship events and media. They also must know about specific restrictions and regulations that would be put on them.

We must understand that those are contracts with one of the best teams in the world and it couldn't have been done quickly by definition. 
Like many other teams, Virtus.pro is in a transitional period sponsors-wise.
Could you share some of the specifics of the contract? What player obligations are there?

Players have particular obligations regarding attendance of sponsorship events. Players must attend events of a particular sponsor a set amount of days a year. If a player signed a personal sponsorship contract, then there is a particular division of income between the player and the team.

Regarding public appearance requirements: players are forbidden from using openly rude phrases, obscene lexicon and anything offensive in social media. Pretty much just standard practice, nothing different from classic sports.

What about streaming? Is it a part of a contract or a personal decision of a player? What about donations?

There are particular obligations regarding streaming: a set number of hours in quarter from a player. Though we are always flexible regarding this, for example, the third quarter is very packed for the Dota 2 team with the preparations to The International and players have no time for streaming. We understand that and do not force the guys.

We have no deals regarding donations. It is a player's income in its entirety.

How many sponsors does Virtus.pro have? How long-term are the relationships with them?

Virtus.pro, same as the esports scene in general, is in a difficult period when teams begin to have less and less traditional esports sponsors. Those used to be primarily gear manufacturers, payment systems, the "PC world" companies. Now, in their place come classic FMCG brands and simply big advertisers that see a big potential in esports.

That's why, same as many other teams, Virtus.pro is going through a transitional process, where we consciously do not extend contracts with some old partners because we see new opportunities and replaced companies of one profile with companies of another, more broad profile.

During the last few months PepsiCo with their Adrenaline Rush and MediaMarkt brands became our new partners. Still, we continue to cooperate with Twitch, a streaming platform, and G2A.com, a digital trading platform. We are quite comfortable regarding our partners pool.

Is there a sponsor difference between different teams? Like different partners for League of Legends and Dota 2 rosters?

Yes, for example, Riot Games have particular limitations that forbid attracting sponsors of particular categories, specifically gambling platforms. That's why our Chinese partners, Mr.Cat company, aren't sponsoring out LoL roster, since they own a betting platform.

Besides that I can say that right now we are moving towards narrow-profile agreements with specific teams and players. Our CS:GO roster consists of Polish players: they could be potentially interesting to some Polish advertisers who need more of a local partnership than global audience.

That is why we are ready to provide those local partners a brand of specific players, and not of the whole team itself. It is profitable for the guys and is more relevant for the partners. They could use a player that happens to live in Warsaw on their promo event in that city or anywhere else in Poland. Naturally, the same goes for the players from other countries and regions. We already made first steps in that directions. We should be able to announce a few new contracts soon. 

Jarosław "pashaBiceps" Jarząbkowski, a CS:GO roster player, starred in an MediaMarkt ad. Was it your first contract like this, and were all negotiations going from you?

Yes, precisely so.

What is an approximate share of sponsorship contracts from the whole organization income?

Let's say that this number could change depending on a season, but a market average would be about 50-70%

Are player salaries stable or every new sponsorship contract their income also increases?

A good and important question, considering the fact that the esports salaries and tournament prizes are constantly growing. If the players would also be receiving a guaranteed income from every new sponsor, then it would be very difficult to talk about a stable business in esports. 
We aren't rushing to sign a "juicy" contract for a year to lose the partner in the end.
Sometimes companies sign famous player in their team by using a lot of loan or investment money. They give them market salaries in hopes for them to win a few tournaments and attract big sponsors to cover all these expenses. It doesn't work out very often, but it very negatively affects the average esports player salary in general.

What sponsorship options does Virtus.pro offer?

Sponsorship packages are centralized on the level of the holding in our maternal structure. There are approved packages that significantly differ in terms of the price and different options: starting from social media ads and ending with team apparel logos. There are technical partners packages where the company can just provide us their services and receive a shorter array of options. The most amount of options are available to the general partner, obviously.

Most importantly, is that firstly we are looking at what the partner himself needs. The Chinese Mr.Cat company was relatively unknown until a few months ago. They signed a few contracts with us and other teams and became one of the most well known asian esports portals. In their case, they were more interested in classic visibility, they wanted to put themselves out on a map.

Some want to be associated with esports, to show that they are not like everybody else. That's what Yota does: their position as a mobile service provider is to not waste money on TV ads with celebrities, instead they try to associate with esports niche.

Virtus.pro's primary goal is to understand what a partner needs and then provide it to him and build long-term relationships. Same way as with players, we aren't rushing to sign a "juicy" contract for a year to lose the partner in the end. We would rather earn less money overall, but sign a contract for a longer term to have more freedom in financial planning. 
Virtus.pro and SK Gaming played a football match not that long ago. How do show matches like these affect the organizations and what is their value?

Classic story, classic PR case. Thanks to football, we and our colleagues from SK managed to reach an audience that possibly was only indirectly interested in esports.

Besides that, show matches like these are important for the players themselves. Take Janusz "Snax" Pogorzelski: he is quite a big guy, and social media were full of jokes like "let's put the fat guy as a goalkeeper". But he went to play and scored two goals, proving everyone that nothing is that simple. It is bright example of building personal attachments to the player.

Events like these are truly a good story, they show players in different light, allow us to reach a deeper level of communication with our current audience. They also bring good viewership numbers: that match had more than 200 thousand unique viewers total. It is also important if someone famous would learn that esports players also normal, cool people.

Another important CS:GO showmatch—Virtus.pro vs. Astralis—a revenge match ran during prime-time on American television. What ratings did it bring and did you manage to find a new American partner?

Potential partners definitely could've seen it, but in this case two other things were important. Firstly, we went there to win and it is unfortunate we couldn't. Secondly, I hope that by running the first unique in its kind show match—single match with a major tournament level prize fund—our teams have proven the viability of this format. I am sure that there will be more events like these in the future. 
It's no secret that potential big partners are more interested in the access to the average American, than the average Russian
The prize fund of that show match equaled $250,000: not a small sum, that could've been lower than prizes from some Russian tournament, considering American tax laws. Would you say that it is more profitable to play a few games at home or flying abroad is always a priority?

13% tax in Russia is a reality we live in, those are the rules of the game. Obviously, many players were happy the fact that a Dota 2 Major was ran in Kiev, because the Ukrainian tax is about 2.5 times smaller than in the state Massachusetts, the location of the previous Major in Boston.

Nevertheless, it's no secret that potential big partners are more interested in the access to the average American, than the average Russian, simply because the former has more money. That's why if we are popular in US, if we have a good contact with an American audience, it allows us to make our sponsorship more expensive.

Relatively speaking, it's one thing if we get a contract with a Russian office of Coca-Cola, which operates a particular budget, and a different thing if it would be a global office of Coca-Cola, with a completely different budget. If the advertisement would be aimed at the American market, then the contract costs would increase exponentially.

Virtus.pro's Dota 2 team became the strongest in CIS over the last year. Did that attract potential new partnerships and sponsors? On the other hand, the CS:GO team dropped their results over the past season. How does a team's success affect organization's economy and sponsor's attention?

It affects them greatly. But you have to understand that the effect is not instantaneous. CIS and in the world in general there were many examples of a team doing well in a single tournament, and then nothing else. Let's just say that the decision to choose new partners, as well as to create a new team and enter some new game scene, isn't made very quickly.

The achievements list is very important. If a potential sponsor would look at our Dota 2 team, then it would see that the guys won their first tournament in Autumn 2016, placed second in The Kiev Major and won another tournament this Summer. Plus they have long-term contracts. Knowing all this, a sponsor would understand that investing in such a team would not be a big risk.

Failures also affect the situation, but with a certain "lag". Let's say the CS:GO team's results are not being very good lately. That doesn't cancel an enormous fan base of pashaBiceps in social media and the fact that we played in ELEAGUE Major Grand Final in 2017 and won a big tournament in Las Vegas. The team is in a certain decline: if we would continue to stay in such a position for another year, then it would definitely raise serious questions, but right now everything is fine with the sponsors. 
Is the organization more invested and paying more attention to a more successful Dota 2 roster than in a less so LoL one?

That's not how it works. Let's say that when Dota players are on a vacation while LoL team plays their final Continental League matches, then most of the attention is payed to the latter. Right now Dota 2 team is preparing to The International 2017, so both the team and the tournament are the priority for the organization for the month.

That is a part what makes the biggest strength of the multi-gaming organization. While one team is resting, the other is working. It allows us to stay in constant focus, switching it from one to the other. For example, in a month and a half our biggest priority will be our Quake Champions player on QuakeCon 2017

You are a general manager of all Virtus.pro rosters. What is the difference between working with Dota, CS:GO and LoL teams? How do you manage to divide your attention between them all? 
While one team is resting, the other is working. It allows us to stay in constant focus.
It is different in many ways. I was building League of Legends team pretty much on my own, with our analyst and coach. International roster, guys from four different countries.

Dota players are mostly quite young, and all speak Russian, so we have one style of conversations that is completely different from the Polish CS:GO team.

Those guys are older, many of them are the same age as me, and they have a good kind of European Catholic-Protestant mentality. They approach the game in a completely different way, it is more of a job to them, than a hobby. Yes, a loved job, that they are faithful to, but a job nonetheless.

I can only say that it is truly an honor for me to work with incredibly experienced players like Wiktor "TaZ" Wojtas, Filip "NEO" Kubski and other talented and nice guys.

Regarding time, every rosters has a separate manager, who is always with them, who does all the direct interactions. I might not meet with a particular team for weeks. We have a good process in place. It is not yet perfect of course, but it is build in such a way that I only intrude in critical and most important moments of a given team.


source header image: CybBet
source: DTF.ru