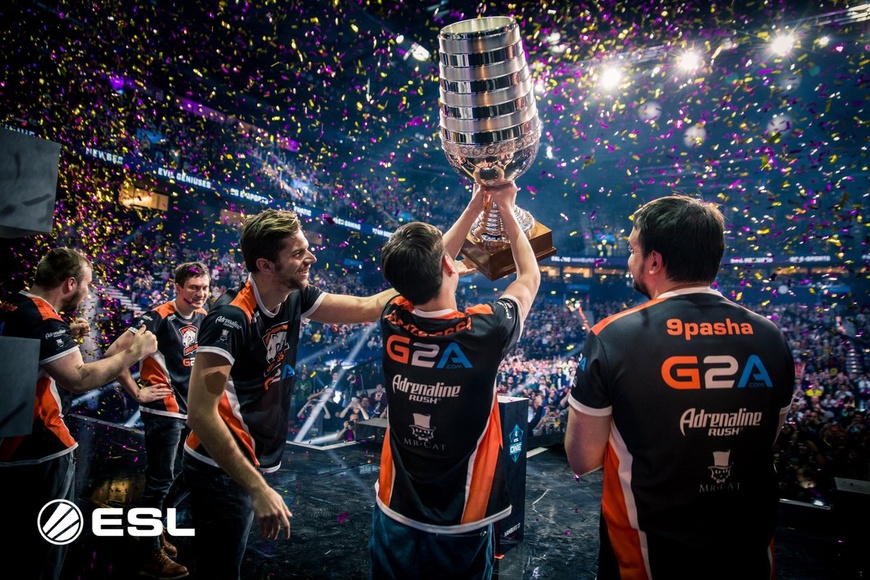 ESL One Hamburg 2017 crowns its champions, as Virtus.pro take down Team Secret in a confident 2-0 series to earn $500,000 and 750 Qualifying Points, as well as denying Clement "Puppey" Ivanov his chance at earning his 900th win in professional Dota 2.
🏆🏆🏆 MAJOR CHAMPIONS 🏆🏆🏆Congratulations to @virtuspro! #ESLOne pic.twitter.com/7Qnv27AC33

— ESL Dota2 (@ESLDota2) October 29, 2017
For the first map, Virtus.pro brought back and doubled down on the infamous Sniper and Ogre Magi pairing, catching Secret off guard and without an answer against a high-damage far positioned core, well executed by Vladimir "No[o]ne" Minenko, as Secret had nothing but magic burst, which was countered by BKBs. After getting all the items they wanted, VP completely smashed their opponent's defence to take the lead in the series.
#NotLikeThis! @MyM_EHome_Fata#ESLOne pic.twitter.com/yQj6MdRhzz

— ESL Dota2 (@ESLDota2) October 29, 2017
Second map started gravely for Team Secret, as they were forced to sacrifice Zheng "MidOne" Yeik Nai on his Ember Spirit, putting him on offlane. Despite Secret managing to mostly recover and even wiping VP once, they were shut down too hard in a few following teamfights. As Secret were unable to find their Hail Mary, they were not able to prevent Virtus.pro from taking all sets of barracks, this series and title of ESL One Hamburg Major Champions.
VP with the HUGE fight!#ESLOne @virtuspro pic.twitter.com/kD17WeWGLA

— ESL Dota2 (@ESLDota2) October 29, 2017
ESL One's group Stage was played in a double elimination GSL format: first round was played in best-of-1s, the rest are played in best-of-3s. The top 2 teams from each group advanced to the single elimination best-of-3 playoffs, securing a minimum of 150 Qualifying Points.

Prize pool distribution:

— 1st place: Virtus.pro — $500,000 and 750 Qualifying Points (per player)
— 2nd place: Team Secret — $200,000 and 450 QPs
— 3-4th place: Newbee and Team Liquid — $90,000 and 150 QPs
— 5-6th place: Evil Geniuses and Keen Gaming— $40,000
— 7-8th place: Fnatic and SG e-sports — $20,000