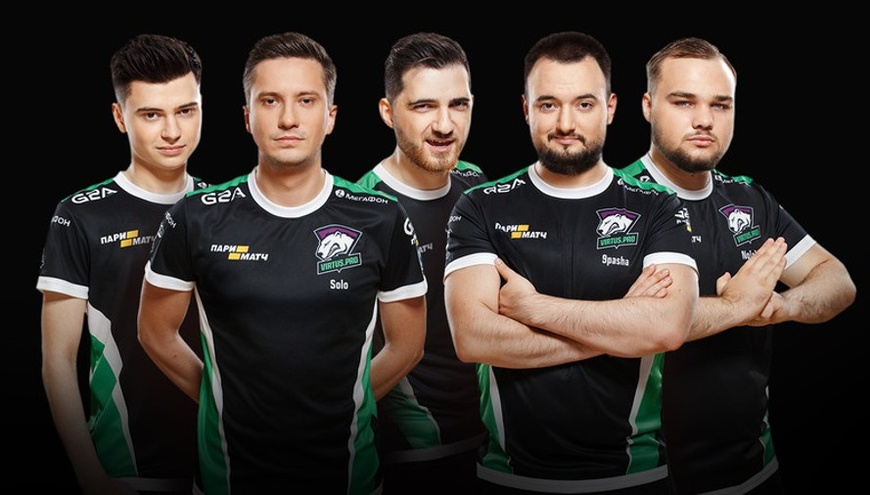 The first Dota Pro Circuit season has been one of triumph for Virtus.pro. The teams' consistency earned them the top spot in the DPC standings and they're seen as the clear favorites to win TI8. That's why it came as no surprise that VP has now re-signed their Dota 2 squad.
In the announcement on their website, the organization clarifies that the team's full focus is on preparing for The International 2018 but that re-signing them was still a high priority. The new contracts are valid until the end of 2019. In the announcement Roman Dvoryankin — general manager for the organization — writes:
Long-term contracts are rare in the esports world, but they are key to long-lasting partnerships. This way, we're taking another important step in the direction of enforcing a more rigid set of rules that are already universally accepted in the traditional sports. Obviously, we're all anticipating and preparing for The International 2018. This is of highest priority for us. We're happy to have the current line-up participate in the greatest international tournament.
The teams' captain — Alexei "Solo" Berezin — also made a short statement, saying:
As obvious as it may sound, Virtus.pro is our second family. As we approach TI 2018, the contract renewal is extremely important for us. We understand the trust our organization puts on us and the gravity of the matter. At the moment, we're giving our best in practice. We're sure we'll approach the tournament in our best form.
As previously stated: this is a no-brainer move for both parties. The current lineup is the most successful in VP's history, while the team has been given almost full autonomous control of themselves. With TI8 just around the corner, having a contract signed for the next season is a big relief for the team, meaning that they don't have to worry about what might be next for them after the competition.
Disclosure: Cybersport.com and Virtus.Pro are both part of the ESforce financial holding