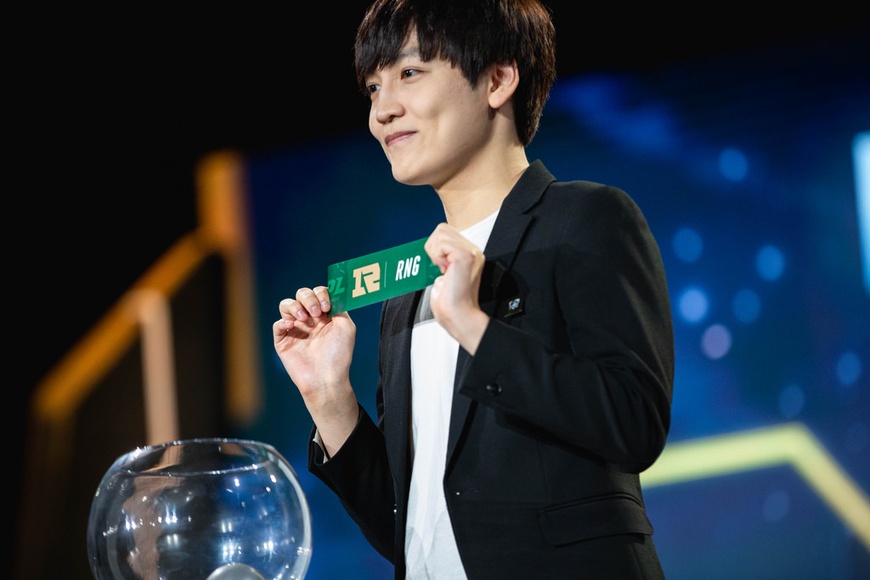 Riot Games have drawn the 2018 League of Legends World Championship's brackets after eight days of intense action on Summoners' Rift. Here is a quick look at when the quartefinals take place, with a quick look at how the participants reached this stage:
 Afreeca Freecs vs. Cloud9  — Oct. 19 at 9 p.m. PT | Oct. 21 at 06:00 CET / 13:00 KST.
Afreeca Freecs' road through Group A was tenuous, as G2 Esports and Flash Wolves beat them in the first round robin, leaving them at a 1:2 record. However, the resourceful Korean team dug deep and swept the second round robin, reassuring the Korean fan base at large that they would not meet the same fate as Gen.G.
On the other side of an intriguing matchup lies Cloud9, the squad that defied all odds and beat 2018 Worlds favorites Royal Never Give Up once during their Group B journey, as well as fellow Western squad Team Vitality. Considering Cloud9's penchant for unorthodox and devastating drafts, all bets are off.
Royal Never Give Up survived Group B — a group onlookers and analysts expected them to dominate. The awakening of Western squads Cloud9 and Team Vitality exposed their weaknesses in best-of-1 settings, but that is nothing new to the best-of-five juggernauts: similar things happened in the LPL Summer 2018 regular season.
The expectations of a G2 Esports upset are low, but RNG would be wise not to sleep on Group A's second seed especially considering how they beat Karsa's former team, Flash Wolves, as well as Afreeca Freecs: with 1-3-1s and flavor picks such as Camille in the top lane and Heimerdinger in the bot lane. The latter is unlikely to appear should overwhelming favorites RNG do their homework, but should that not be the case, entertainment will be on every European viewer's breakfast menu.
 Fnatic vs. EDward Gaming  — Oct. 20 at 9 p.m. PT | Oct. 21 at 06:00 CET / 13:00 KST.
Fnatic finished as the top team of Group D after playing three games against Invictus Gaming — two during the round robin, and one tiebreaker as both teams ended at 5:1. Meanwhile, EDward Gaming nearly did the same against KT Rolster, but their defeat against Team Liquid barred their tiebreaker aspirations in Group C, despite beating KT Rolster beforehand.
The matchup clearly favors Fnatic who can strive to a semifinal berth, if not the West's second Worlds finals appearance in League of Legends history — which they won in 2011.
 KT Rolster vs. Invictus Gaming  — Oct. 21 at 1 a.m. PT / 09:00 CET / 17:00 KST.
KT Rolster dominated Group C, but not without losing a bout to EDward Gaming through the latter's team fighting extravaganza. Even then, they were the most reassuring Korean team to watch, eclipsing Afreeca Freecs' initial struggles and Gen.G's fall from grace in Group B.
However, they have the tall task of facing China's 'second top seed,' Invictus Gaming, with iG being the region's second seed only due to minute mishaps in the final game of the 2018 LPL summer finals against RNG. KT may attack iG's team fighting sloppiness, should they survive the latter's early-game RooKie-empowered, Ning-engineered onslaught. However, KT have a score to settle: they missed the World Championship for two years in a row, and they are not about to go empty-handed on home soil.
Tune in starting Oct. 20 (or Oct. 19 if Pacific Time is your local timezone live on the 2018 League of Legends World Championship hub to watch your favorite teams rise to the occasion — or fall, but not without trying.