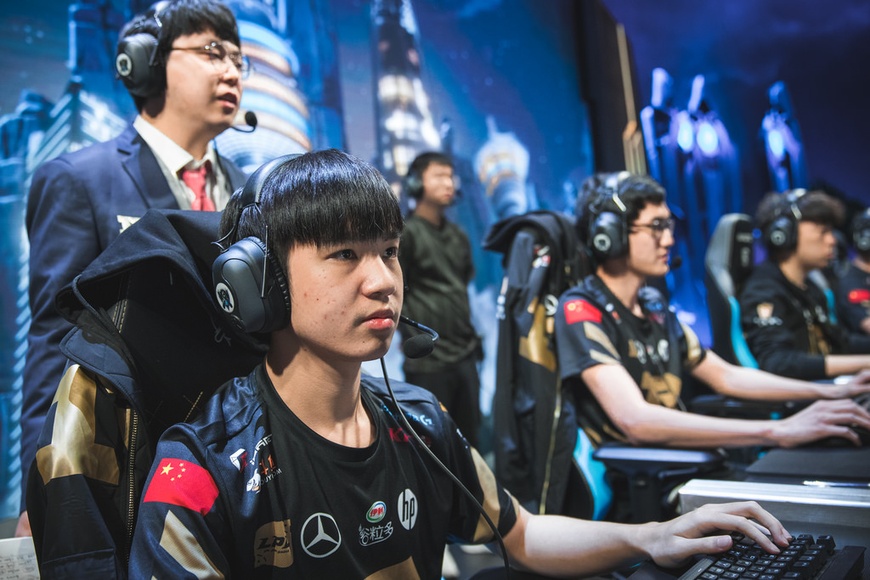 After a crazy start to the League of Legends 2018 World Championship, the amount of questions that arose exceeded the ones that were answered. Between Team Vitality's all-out brawl to bust Group B open, and G2 Esports' antics that have set the tone for an already open Group A, there was much to be excited about (or alarmed, if you are South Korean).
However, Day Two's match-up to watch will set the tone for both teams for the rest of the competition. What used to be seen as a rather even match has now shifted, and it might shift furthermore.
Gen.G attempted to out-brawl brawling specialists (in Team Vitality) and paid dearly for it. Not only did they concede power picks (Nocturne and Ornn) to a team fighting squad, they discovered first hand what Daniele "Jiizuke" di Mauro's buzz was about — and that AD carries may have Teleport for reasons that exceed common sense. Their defeat will either serve as a wake-up call as they activate Gauntlet Mode, or will sink them to the depths should they not show enough promise against Royal Never Give Up.
Royal are a perfect benchmark for any team in Group B. From their clean-cut win conditions to their stable approach to macro and cold blooded team fighting, their only vulnerability has been in the draft should opponents prove extremely flexible, and should their game plan backfire. Their patience has been tested at the 2018 Mid-Season Invitational against Fnatic, and in the LPL against Invictus Gaming; and it should be against Gen.G on paper.
There are several duels worth watching, too: Uzi and Ming vs. Ruler and CoreJJ; Ambition or Haru vs. either the unpredictable Mlxg or the stable and deadly Karsa; and in the underappreciated LetMe vs. known stalwart CuVee. All in all, this game will come down to execution — and neither will leave gaps open, unless RNG defaults to LPL mode and shows where Team Vitality's inspiration for all-out chaos lies.
Gen.G and Royal Never Give Up will face off in the final matchup of Oct. 11, estimated to take place at 15:00 CET / 22:00 KST / 6 a.m. PT. Stay tuned to Worlds by visiting the event hub!