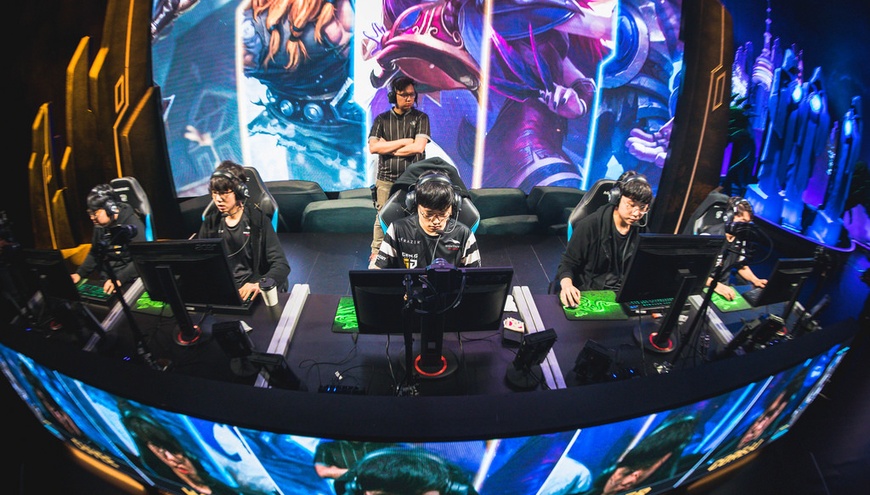 The 2018 League of Legends World Championship adventures are about to end for two teams in Group B, as the four teams occupying it are set to play their last group stage games. Judging by previous events, one game stands out as a must-watch, particularly due to the implications it has:
The remake of the most spectacular upset of the tournament is bound to carry even more flavor, as Gen.G would be recovering from a game against Cloud9. Considering the circumstance, Gen.G could be reeling from a defeat against Cloud9, or they could be exhausted after a victory — and on either case, the brawl-happy Vitality would lie in wait.
Team Vitality's victory in the two teams' first confrontation was a byproduct of their superior approach to team fighting on a team composition standpoint, and to Jiizuke's one-man show on Ekko. Gen.G are unlikely to allow that pick to fly, but the matter still stands: Vitality are brawlers, and they would be wise to limit their ability to start team fights on roughly even — or favorable — terms.
Failing that, Team Vitality will incessantly pester Gen.G with skirmishes, unsettling them to a point of confusion and doing so long enough for Jiizuke's flavor pick of the day to spiral out of control. Gen.G have yet to experience the player's devastating Ryze pick, which – combined with Jactroll's Tahm Kench tendencies – could completely throw them off-guard; as Vitality use such compositions to flexibly swap between 1-3-1 simultaneous side lane pressure and 1-4 pushes, with the stack of four able to start skirmishes from a position of strength.
No matter what happens between Cloud9 and Gen.G, Vitality would seek to win this game to step toward an eventual quarterfinal qualification. A victory against Gen.G would send Gen.G tumbling out of the tournament (if Gen.G lose to Cloud9) or contend for second place (if Gen.G beat Cloud9) either through tiebreakers (in a subsequent Vitality loss to Cloud9) or directly to the quarterfinals (in virtue of a 2:0 record against Gen.G, at the very least, should Vitality beat Cloud9 as well).
The matchup takes place on Oct. 13 at roughly 12:00 CET / 3 a.m. PT / 19:00 KST, and so will all of Group B's matches — starting 10:00 CET / 1 a.m. PT / 17:00 KST. You can watch the action live on the Worlds hub!