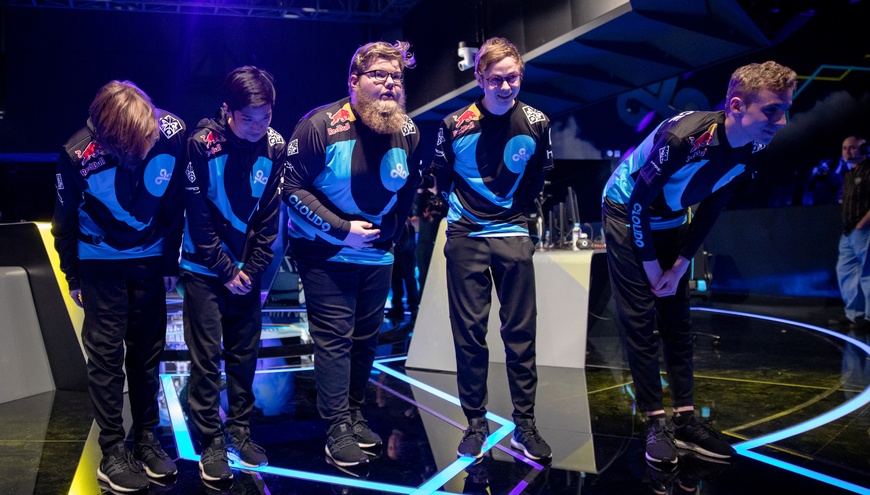 USA and Taiwan ruled the first day of the League of Legends 2018 World Championship Play-in stage as Groups C and D took preliminary shape. Can Cloud9 even be stopped by any of the Play-in teams?
Group C standings
North America is off to a great start at Worlds, if the first day of the Play-in stage is any indication. Cloud9 made short work of their competition and are leading Group C with a 2-0 score. The NA side took a comfortable win against KaBuM! e-Sports at the start of the day but were almost bested by Japan's DetonatioN FocusMe but an incredible ace by C9 turned the game around. 
.@Cloud9 ACE @team_detonation! #Worlds2018 pic.twitter.com/WaxNjIupDE

— lolesports (@lolesports) October 1, 2018
DNFM nevertheless pleasantly surprised experts and pundits throughout the day. Japan has never been known as a strong LoL region but after their slashing of KaBuM and almost-upset against Cloud9, the team is making a strong statement going into the next round of matches — and potentially the second round of the Play-in phase. 
DFM definitely the pleasant surprise of the day, but shouldn't shake up the final teams advancing to Group Stage.

— Kelsey Moser (莫凯西) (@karonmoser) October 1, 2018
Group B standings
If Group D showed us anything it's that, together with the outcomes in Group C, this is not looking like Latin America's year. Just like KaBuM, Kaos Latin Gamers ended the day on a 0-2 record, making the region zero for four after the initial matches. 
So, as expected, this meant it would be G-Rex and Gambit Esports fighting for the temporary top spot. Despite some small hiccups like forgetting to pick up their Rift Herald in one of the games, the CIS roster is already looking better than their 0-4 ousting in Worlds 2017. "I guess we just needed to lose," said legendary jungler Danil "Diamondprox" Reshetnikov after Gambit's win against KLG as the team now goes on a day-long break before they return for their second set of games on Oct. 3.
As for G-Rex, they were nothing sort of impeccable in their executions and Taiwan's third seed is definitely a major threat to look at: not just for the Play-ins, but further on in the tournament as well.
The G-Rex Wombo Combo! 😲 #Worlds2018 pic.twitter.com/gpvICTdmNN

— lolesports (@lolesports) October 1, 2018
Worlds 2018 continues tomorrow with the first round-robin set of matces from Groups A and B — and the groups are stacked. EU LCS fans will obvious gather behind G2 Esports as they tackle Bahçeşehir SuperMassive and Ascension Gaming. Meanwhile, in Group A, EDward Gaming will look to start their journey to the main event, as they come in the favourites, even if Dire Wolves will try and have something to say about it.