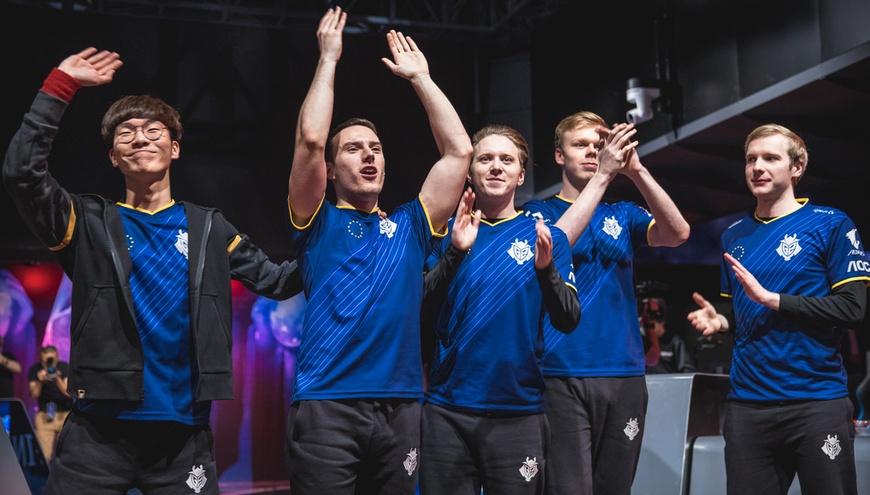 It took a stellar effort from Martin "Wunder" Hansen to propel G2 Esports past Infinity eSports CR in the 2018 League of Legends World Championship knockout stage in a contested 3:1 affair.
However, Infinity eSports showed they were no pushovers, despite the relative lack of practice at Worlds, as they claimed the first game of the series despite Wunder (Aatrox), Luka "PerkZ" Perković (Syndra) and Marcin "Jankos" Jankowski (Skarner) dominating their lanes.
In Game 1, G2's emphasis on controlling the enemy jungler's farm netted heavy advantages in the solo lanes, but Petter "Hjarnan" Freyschuss and Kim "Wadid" Bae-in's bot lane was sacrificed in the process. The game's outcome was unclear as both teams traded turrets and team fights. Infinity's Baron takedown at the 33-minute mark was fruitless, but their triple-stack Elder Dragon takedown decided the outcome of the game.
G2 then reversed the tide in the next three games as Jankos and Wunder took over the games they played, with Wunder upping the ante when Jankos couldn't. In Game 2, both of them were dominant, with Jankos barely needing to pay attention to Wunder's play (while taking over the rest) as the top laner had snowballed his lane without needing help, and single-handedly secured his team the victory in a 1v2 double kill situation in the bottom lane at minute 23-25. G2 secured Baron Nashor, then grouped to win the game.
INF lost the next two games off iffy decision-making, rather than being outmatched. SolidSnake's lapses cost INF game 3, as he (and his teammates) would suffer from timely deaths that caused G2 Esports to secure leads or cancel INF's leads out. However, Wunder could be relied on to trounce his top lane opponent and secure significant advantages in Game 3.
The series ultimately ended in Game 4 where INF showed their best and their worst at the same time. Their understanding of what they needed to do allowed them to get in prime position to force a Game 5, considering that G2 Esports' magic damage centric composition fell off quite hard. INF's over-aggression and poor decision-making when it came down to closing games out allowed G2 to climb back from the jaws of defeat.
In the end, G2 earned their qualification, but Infinity eSports may have regrets heading out of the competition as they matched G2 and only lost due to questionable decision-making patterns. Still, G2's Wunder was nigh impossible to overcome for INF, and Jankos showed good form overall — a good omen considering their main event group draw.
G2 Esports will be facing Afreeca Freecs for their first game of the group stage on Oct. 11 at 4 a.m. PT / 7 a.m. ET / 13:00 CET / 20:00 KST, and you can watch it live on our event hub!