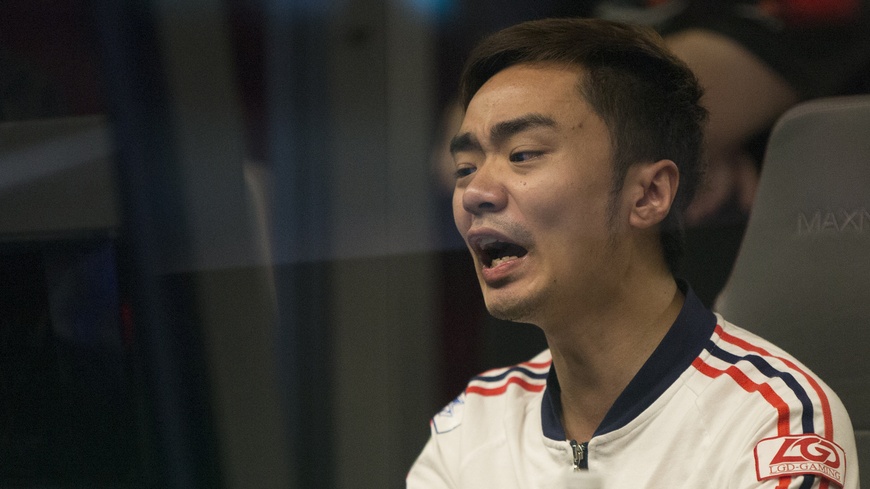 On New Year's Day, the legendary Chinese captain Zhang "Xiao8" Ning surprised everyone by announcing on his Weibo his return to competitive Dota. He will be teaming up with three other Dota 2 veterans, with the aim of grooming a newcomer in the scene. It's the return of Team Big God 2.0.
According to VPGAME, Xiao8 will be playing position 4 and will be joined by veterans Xu "BurNIng" Zhilei (pos 1), Luo "Ferrari_430" Feichi (pos 2) and Li "chisbug" Chen (pos 5). 
Xiao8 was most well-known during his time at PSG.LGD but made his greatest achievement when he led Newbee to a win at The International 2014. BurNIng is another player who needs little introduction, most well-known for his Anti-Mage back in the days and is considered one of the best carry in the world. He was part of the DK dream team back in 2014 which dominated almost every tournament they attended.
Ferrari_430 has stayed with Invictus Gaming for most of his career, winning The International 2012 being his greatest achievement. Finally, despite CH (Chisbug) being the least notable among the veterans, he used to be teammates with 430 for a few years in IG when they won WCG 2012.
As for the position 3 player, he is the newcomer to be groomed. His name is 'Shen Chao' and his in-game ID is '无敌', which means invincible. Although he only started playing Dota 2 half a year ago, he has an insane amount of talent in the game and was able to hit 8000 MMR previously. In the new rank system, he is ranked top 100 in China. It is noted that this rising star was spotted at the CDEC Masters League and he had some amazing stats:
Average KDA: 4.21

Average XPM: 493.29

Average GPM: 457.64

Average LH/Denies: 148.93/10.07

Average kill participation: 65.68%

Average damage contribution: 24.07%
This revitalized lineup from Big God looks super sick and this might just be what the Chinese scene needs right now.