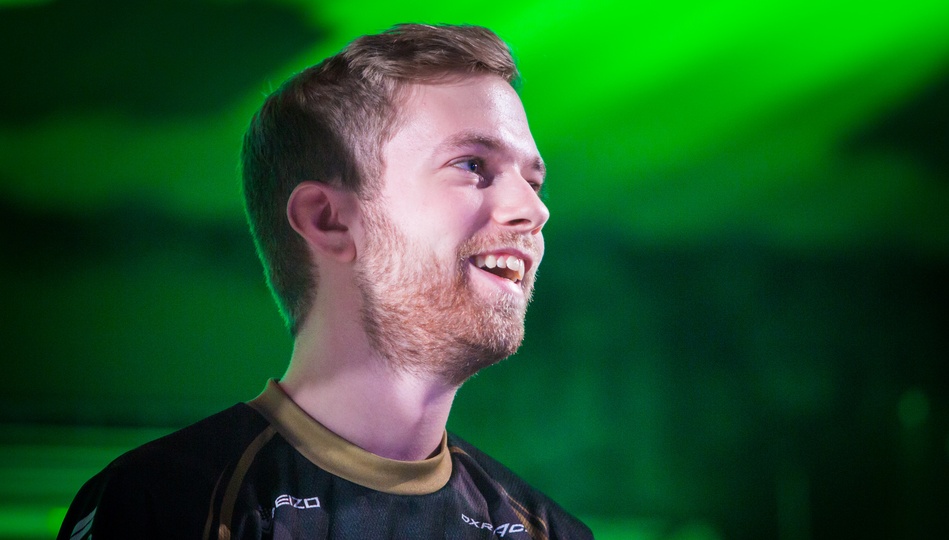 Xizt: "I don't think I evolved so much in the last years in NiP, so coming into FaZe was just a great learning experience."
From an IEM championship with FaZe Clan to returning to the Fnatic brand six years after he left, Richard "Xizt" Landström has had an eventful summer. We spoke with the new IGL of the Swedish side at ECS Season 5 finals on his coming back and leaving the legendary Ninjas in Pyjamas.
* * *
You had a short stint with FaZe recently. How was your enjoyment of the time you spent with them?
It was awesome — the players, the organisation, everything is just top-notch in FaZe. They treated me well, I learned a lot; they're like old friends as well; we knew each other before I came in, so that was great.
You're quite a seasoned player and you've been around the scene for a while. Did you feel like you picked anything up during your time with the team?
Yeah, of course. I was in NiP for six years. It kind of felt like the same thing every day in NiP for me. I don't think I evolved so much in the last years in NiP, so coming into FaZe was just a great learning experience for me. It was really good for me as a player and as a captain just to take some steps back and be a normal player, not having to call. It was just a great experience.


It kind of felt like the same thing every day in NiP for me.
You obviously had somewhat of a glance into the internal situation of the team. Did you identify anything that you thought the team could work on as a roster?
Like every other team, there are going to be problems. I don't think they have any big issues. I don't want to give them too much advice now that I'm on Fnatic but I think they have most of the things covered — they have a good in-game leader in karrigan, probably three of the best players in the world in GuardiaN, NiKo, and rain. I'm not sure about the situation with olofmeister; I don't think he's returning soon, as I read the news. They have a really solid team.
You touched on returning to Fnatic. The last time you were with the Swedish organisation was back in 2010. How have things changed since then?
They have a whole new management team for the CS team, obviously: JumpY being the coach, and Andreas being the manager. I think the only guy I recognise is probably Carn and Sam Matthews, if he's still around, I haven't seen him yet. I loved playing in Fnatic before, and it feels good to come back.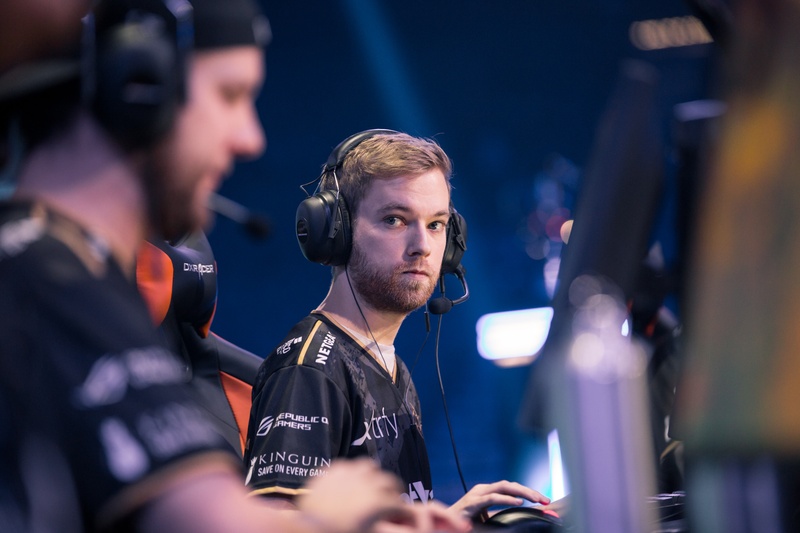 You haven't been on the roster very long, but what's the situation with the in-game leading? I don't think it was explicitly stated what the dynamic would be. Will you be taking over full-time, or is it going to be half-and-half with Golden?
No, I'm going to take over as an in-game leader. Golden wanted to become more of an entry-fragger, more aggressive, more focused on kills. He still helps out a lot, and all the other players are helping out a lot as well with calls and stuff like that.
From what you've gathered on watching and researching Fnatic, what do you make of Golden's in-game leading style? Did you pick up on anything that was particularly interesting, maybe incorporated some of it into your own repertoire? Or was it the case that you walked into it with a clean slate, looking to build a new system?
I'm still figuring stuff out — how to call and what the players like to do. I'm using a lot of Fnatic's old strats and Fnatic's old style more than mine. Over time, I think it's going to be a mixture of everything once I find out how the players like to play as individuals. It's going to take some time; we're going to get there.


Golden wanted to become more of an entry-fragger, more aggressive, more focused on kills.
Let's talk about the final period you had with NiP. What feelings did you experience when parting with an organisation that you had been part of for such a long period of time?
It was tough having to leave NiP. I've been there for six years, but leaving NiP and moving on is probably going to be one of the best things that could've happened to me. I think it's healthy for me as a player, as a person, and also it's healthy for NiP to have something new and fresh as well.
Speaking of new and fresh for NiP, your replacement was dennis. What are your thoughts on him? You're well acquainted with the roster, do you feel he's a good fit for them?
Having dennis in your team will only make you better, I think. I like the guy, I think he's a great player. I can't speak of what NiP need to fix their problems because I'm not sure how it is on that team now. I think they just benched draken to take Lekr0. I think they have a lot of stuff to figure out, but I think eventually they'll get there. They made some good additions with dennis and with Lekr0, so yeah.
To bring things full circle, what kind of mindset do you have coming into this tournament considering that you guys haven't been a full roster for very long?
I think we're going to do our best. We have a really tough group; Astralis, the best team in the world, are in our group. We have Team Liquid who are top 3, or at least top 5. It's a tough group, but I think if we play our best, and play our game, we can make it out. That's what we expect, and we'll take it from there. [The interview was taken on media day before the tournament's start — Ed.]
More ECS Season 5 interviews

— 
 dev1ce: "I can't really recover from this, it's a thing I'm going to have my entire life."
— 
 dupreeh: "I don't think personally I had the best tournament."
— 
 Ex6TenZ: "Even if people refer to me as a mastermind and not as a star player, I think I can be very good individually."