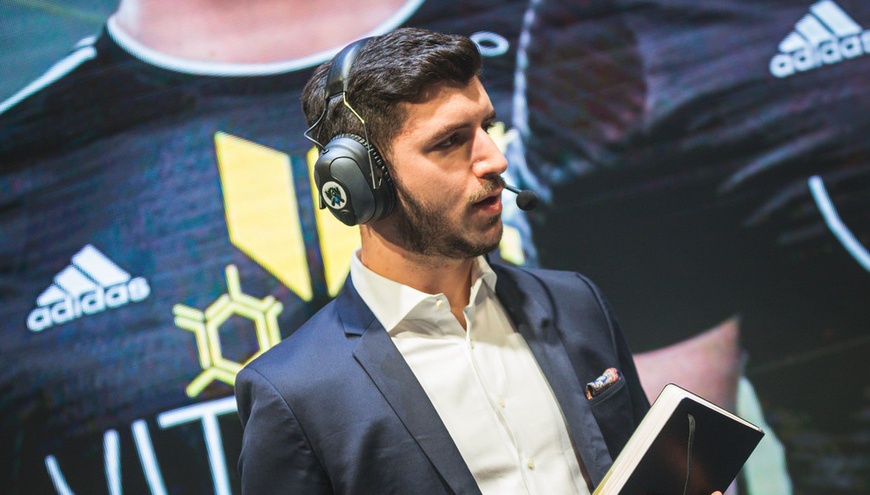 Team Vitality shattered expectations as they contended for a playoff spot in the 2018 League of Legends World Championship's Group B. Had it not been for Cloud9's equally stellar run in the group, and had Gen.G beaten Royal Never Give Up, they could have reached the quarterfinals as well.
The team's head coach, Jakob "YamatoCannon" Mebdi, realised that his team was not headed to the bracket stage despite having an insane group stage run — one that inspired the community at large, and overshadowed Cloud9's equally insane feat despite the latter's qualification to the quarterfinals.
However, he had choice parting words to fellow European organizations G2 Esports and Fnatic, as the two teams are frontrunners for quarterfinal spots in their groups, with G2 Esports in a particularly advantageous position as a potential headliner in Group A.
Listen to me @G2esports and @FNATIC - anything is possible - be the best version of yourselves, don't chase after anyone and go in with confidence - do not limit what you can accomplish at this tournament - Europe is behind you

— YamatoCannon (@YamatoMebdi) October 14, 2018
The head coach also went on air on the live broadcast, further thanking his teammates for the work they poured into the task of nearly qualifying to the next round, and looking like a contender in the process. He also felt sentimental regarding his teammates, all of which have an innate desire to succeed that took them from the LVP finals in the Spanish national league to the World stage, on the brink of reaching the quarterfinals. He also gave a nod to 2017 quarterfinalists Misfits Gaming, who nearly upset SK Telecom T1 in a milestone series for Western League of Legends.
#RISE#Worlds2018 pic.twitter.com/1yqK6o3NfA

— lolesports (@lolesports) October 14, 2018
Team Vitality are out of the running, but they left with a bang — as either they or Cloud9 would have qualified in Group B. The next European team to step into Summoners' Rift is G2 Esports, and they hold a solid position in Group A. Tune in starting Oct. 5 at 10:00 CET / 1 a.m. PT / 17:00 KST to find out how they will fare, live on the Worlds hub!