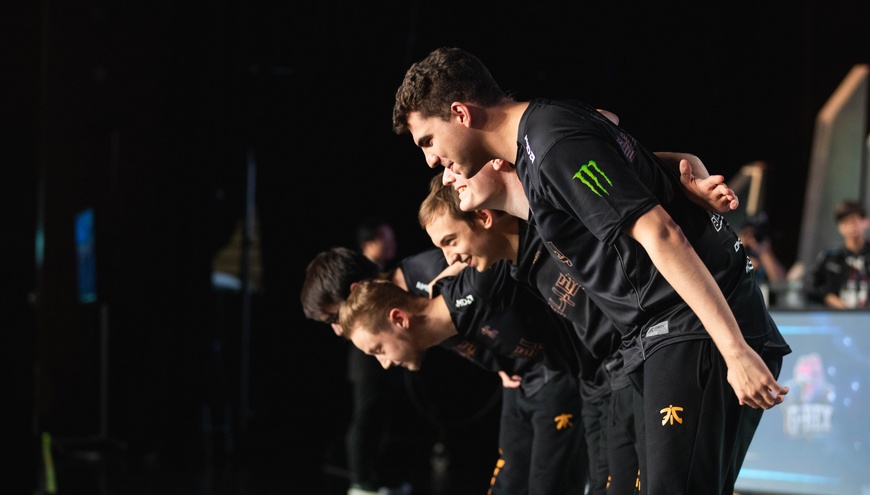 Fnatic currently stand 2:1 in Group D at League of Legends World Championship 2018. Most recently, they managed to overcome G-Rex and put themselves in second place — which would be enough to get them through to the bracket stage should the standings stay the same.
In an interview with The Shotcaller, the team's coach Joey "YoungBuck" Steltenpool discussed his top teams at the tournament and why he chose to utilise Gabriël "Bwipo" Rau against G-Rex.
On his top tour teams at the tourmanent
I think the top four teams at Worlds are Royal Never Give Up, Invictus Gaming, KT Rolster, and Fnatic.

The reason I wanted to say something cocky is because in the worst case scenario, we finish second and draw RNG. We are going to beat Seed #1 of Group A and C, but if we draw RNG it's a tough one.
The biggest reason was that we want Bwipo to be ready later in the tournament and it feels like it wouldn't be right to sub him in on a day where we have three games and have him play his first game.

So if we want to play him in the next phase of the group stage or in a best-of-five, we want him to get over his stage jitters. We knew coming in with the draft he was going to be fine. He's been performing very well with Ornn in scrims.
Fnatic will play against 100 Thieves, G-Rex, and Invictus Gaming on Oct. 17. Whether you want to watch the match or catch up with the rest of the action, visit our event hub!