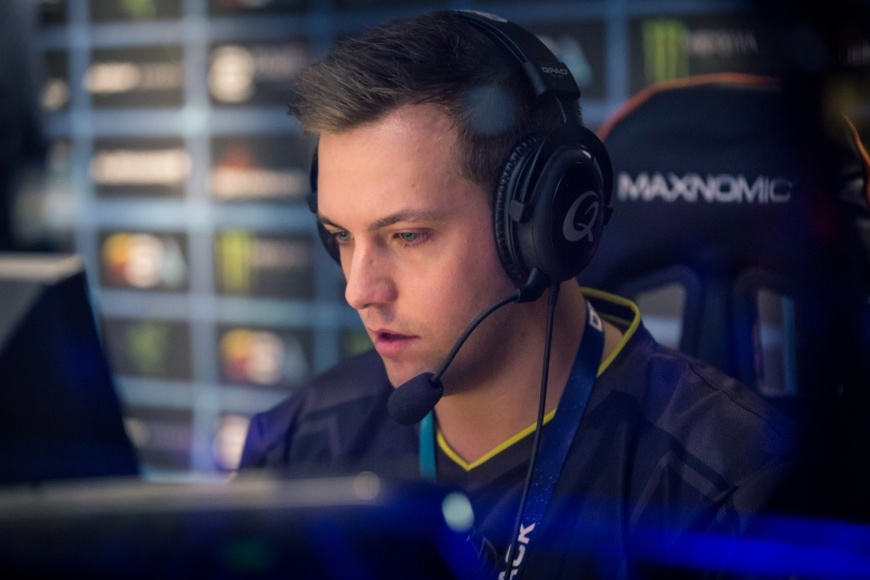 Andreas "znajder" Lindberg, a former representative of rosters such as Fnatic, FlipSid3 Tactics, Team Dignitas and GODSENT, recently shared details of his struggles both as a CS:GO professional and as a human being. The Swede took to Twitlonger, posting a lengthy text that detailed various problems he experienced over his life and career, including issues with the law, esports organisations and his health, as well as his struggles with narcotics.
Described in the post were the life experiences the 25-year-old went through over the past four years. The timeline includes his journey from Fnatic to his current state, where he does not formally represent a professional CS:GO organisation. The recollection started from when znajder was removed from Fnatic, allegedly because Jesper "JW" Wecksell needed change, in order to make room for the incoming Freddy "KRiMZ" Johansson and Robin "flusha" Rönnquist.
This was succeeded by a chance to perform alongside the roster of Team Dignitas, which unfortunately fell through due to issues Lindberg had when applying for a visa to the US. In light of said issues he was asked to leave.
Also outlined in the post was a piece of information that alluded to wrongdoing on the part of Team Dignitas'  General Manager, Michael "ODEE" O'Dell. The former owner of the organisation allegedly asked Lindberg to sign a contract where he would waiver his earnings secured over the course of his stay with the organisation. The below excerpt from the post outlines Lindberg's first-hand recollection of the situation:
I got the chance to play with dignitas in 2015 ( Pimp, Kjaerbye, Aizy, MSL) I think we liked eachother, we actually put up pretty good results after bringing me in to team. I helped them to finally qualify for a major. Just weeks into the team the team found out about my issues, and i was instantly removed ( I dont blame them) as Pimp had asked me about it and i said it wasnt related to drugs, but something like theft. I'm sorry i lied, it didnt benefit either me or the team, but i was so desperate to play and chase my dream again, so i felt that it was the best decision, and that i tried sorting out a visa meanwhile.

I told the dignitas owner ( ODEE ) about my real issues, not the story i pulled to the team. He said he understood and that he will try to solve this and that we shouldn't say anything to team, that we will get this sorted out. It took a few days then he told the real story to the team and i was instantly removed. After this he tried to get me to sign a contract where it says i will recieve 0 salary, 0 prizemoney and also 0 money from stickers that i was 100% sure to recieve prior to the kick. It also said he can talk to anyone he likes about my crimes commited, sharing it to whomever he wants.
Some time after the Dignitas period, Lindberg was once more able to perform on the same roster as his former teammate and in-game leader, Markus "pronax" Wallsten. The GODSENT roster was composed of znajder, pronax, flusha, JW and KRiMZ. In light of a complicated visa situation, Lindberg experienced great worry about his future, leading to lack of sleep. To address the issue, he visited a doctor who prescribed strong sleeping pills to normalise his sleeping patterns; however, these had an adverse effect on the young man during events, and once off them, he felt much better about his in-game performance. Later, the Fnatic core would return to their former organisation, joining Olof "olofmeister" Kajbjer and Dennis "dennis" Edman in a new iteration of the roster.
After departing GODSENT in November 2017, Lindberg noted that he experienced issues when attempting to join organisations, in light of rumours of an alleged history of drug abuse.
Below is the full version of the TwitLonger post:
Please readRead: https://t.co/fQ7nZfxJJd

— ZNAjDER (@znajdsanity) June 10, 2018

Since posting the Twitlonger, Lindberg has received overwhelming support and positivity from former teammates, CS:GO professionals and fans all over the world alike:
Respect for being able to open up about this! Takes courage and I hope you will figure everything out brother ❤️

— Philip Aistrup (@aizylife) June 10, 2018
Stay strong dude there is nothing wrong on starting again or choosing something different for the future! You did put your mark on the CS history already do not ever forget that! 👊

— Gabriel Toledo (@FalleNCS) June 10, 2018
Brother, was a tough read. But good for you for writing it all down. Getting it out and off your chest is a huge step forward.I look forward to seeing that instagram picture of you on that beach and perhaps later hosting a desk talking about you and your team.Be strong dude.

— MACHINE /// (@MACHINEgg) June 10, 2018
Lindberg has been part of the Counter-Strike community since the later days of the 1.6 era. With most of his experience stemming from performing on CS:GO rosters, the 25-year-old boasts a 6-year career, where he was able to perform alongside legends of the scene, including the likes of back-to-back Major title holders in the current core of Fnatic. This happened back in the days of the Fnatic/GODSENT roster swaps, where the organisation founded by Markus "pronax" Wallsten secured the core of Fnatic: Jesper "JW" Wecksell, Robin "flusha" Rönnquist and Freddy "KRiMZ" Johansson .