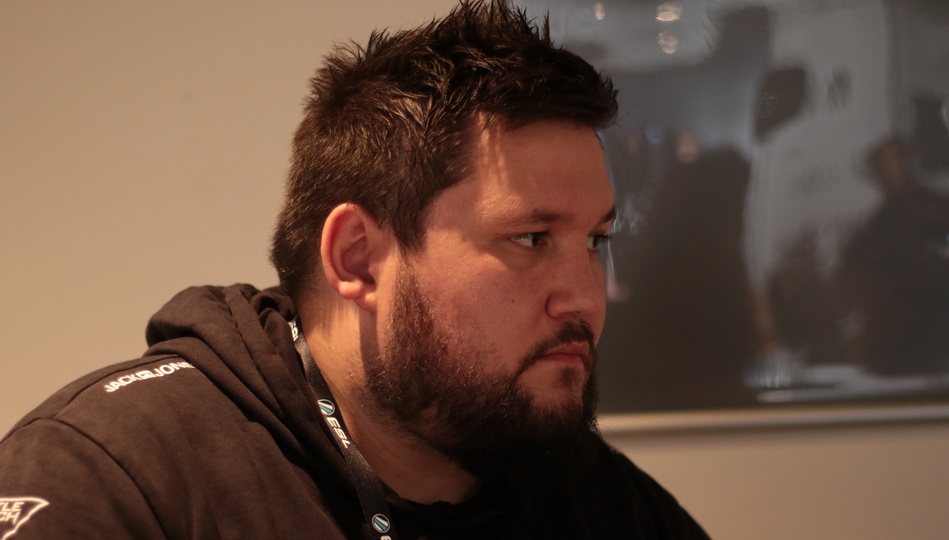 zonic at ESL One Cologne: "To have a team below us steal one of our players — that kind of triggered something in us."
On the first day of ESL One Cologne playoffs, before they went on to play Natus Vincere in the semis, we caught up with Astralis' coach Danny "zonic" Sørensen. Danny opened up about his goals for the next two years, how it felt losing Markus "Kjaerbye" Kjærbye, and the problems he faced when he first joined the team.
* * *
In April, you renewed your contract with Astralis. How did you come to the conclusion that you wanted to stay with the team and keep going?
First of all, I have some great players to work with. They are open to new things, they listen to me, and they are great guys to hang out with. The second part is, obviously, the management behind Astralis. RFRSH have the same philosophy as I do in terms of working hard, being structured, trying to live in a professional way. They have a lot of faith in me and trust in my way of coaching the team. It's not always been easy and it's been a long road. But they've always trusted in me and in the process, so I owe them a lot. I am just happy they still believe I'm the right man for the job. 
If you had to point out specific goals that you outline personally for the next two years, what would they be?
As of right now, we're obviously living the dream in Astralis, but it's going to be really tough to maintain this level. People are going to do everything they can to beat you so it's going to be tougher from here, but right now I'm not complaining. The goal for me, personally, is to win another Major at least and then kind of create an Astralis era. I think there have only been around three eras before us: Ninjas in Pyjamas, then Fnatic, and then the SK Gaming era. The fourth is still yet to come in my opinion. 
It was close, but FaZe Clan had a lot of competition last year with SK and with us before that. I want to create an era where we're discussed as the best team in the history of CS:GO.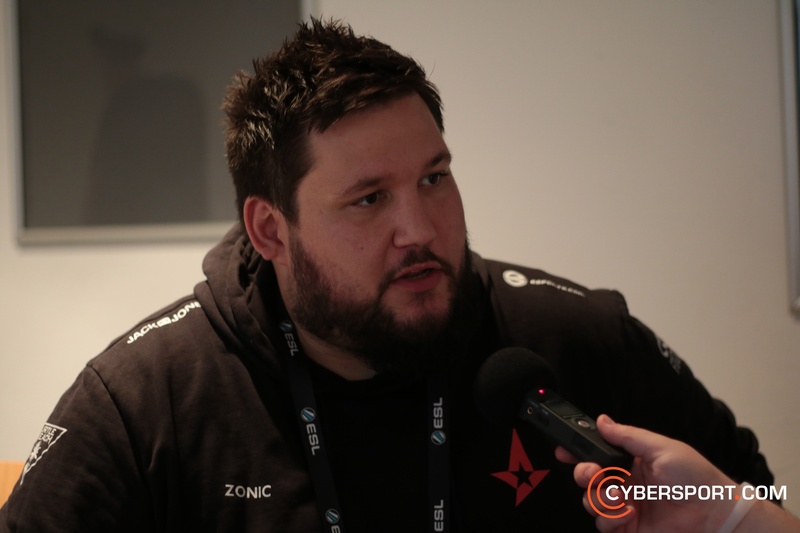 Was there any chance that you wouldn't continue working with the team?
Not in the way that I would've chosen another team, if that is what you're asking. It's a time-consuming job and you have to invest yourself 100 percent into it. Being a father of two and travelling 150 days, that sometimes puts my line of work into question. But then again, I have such great players who are really fun to be around and who understand that when we're home I get to have some free space — and obviously also the management is doing everything for us, [helping us] to just focus on the game. I also have to give some credit to my wife back at home, because without her it wouldn't be possible at all to have that kind of job. 
I'd say without these three factors, I'd probably consider retiring at some point, but right now they are the main driver for me to continue. That is also why I signed another contract with Astralis.


To have a team below us steal one of our players — that kind of triggered something in us.
Let's get into CS:GO then. Obviously, it is no secret you guys have been on a roll. Two finals in a row, two trophies, and the silver from IEM Sydney. What distinguishes Astralis from the other top tier teams? How have you managed to shift away and be a head above the competition?
It's difficult to talk about other teams. The obvious [answer] would be to say that some of the top teams in FaZe, MIBR, and Cloud9 are struggling a bit in terms of finding themselves. They've made some roster changes and then you have FaZe with olofmeister being out. They are not at their A game and even though they are trying a lot, it's still hard for them to find balance. I'm sure they can be a lot better than they are showing right now.
That has something to do with us being extremely good at the moment but I don't want to take all the credit away from the boys. I think we've been working extremely hard since Magisk joined us. It was a huge upset for the whole organization because we were supposed to be the best Danish team and one of the best in the world, so to have a team below us steal one of our players [referring to Kjaerbye's departure for North — Ed.] — that kind of triggered something in us and we wanted to show the world that we could be the best in the world.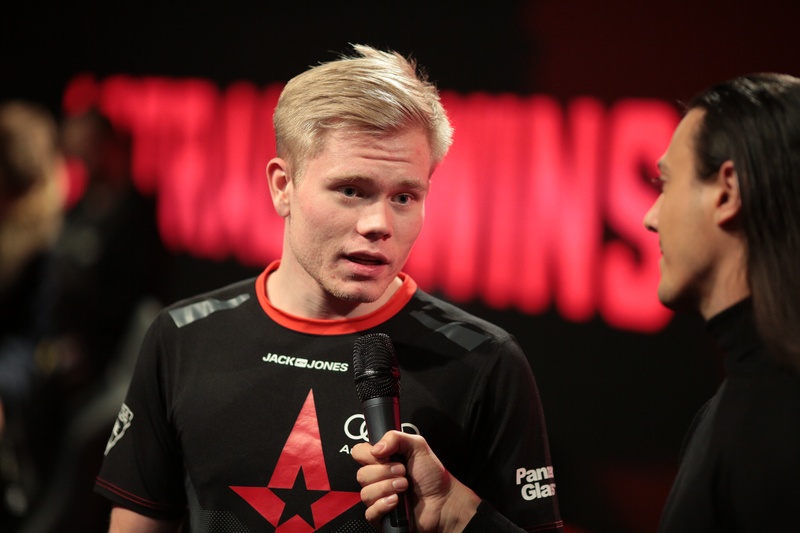 You touched a little bit on Magisk. His addition really energized the team and this has been a recurring topic of conversation whereby he brought a certain energy to the team. How did this affect the roster?
Emil brings a lot of firepower to the team, but also, outside of the game, him and I are probably the only two who are really pumped up and can cheer the other guys up. That has given some energy to the whole team, to have Emil on board. 
But I'd say the key to our success right now is obviously planning. When Emil joined, we had a bootcamp straight after and the first two days — I think we had around six days up until StarLadder and IEM Katowice — we spent being on a boat, just bonding as a team, talking about where we wanted to be in a couple of years. We had our sports psychologist there and we were trying to plan the roads ahead of us, how we wanted to play as a team, what we wanted to work on, and pretty much structured the next two years.


I joined the team, people were just joking about it, "Ah, we're going to choke again". Nobody was talking in a serious manner about it.
I think that helped us a lot because we can always look at our schedule or internal plan so to say and check where we are now, what do we need to work on, and what did go right or wrong. We're adjusting all the time, having meetings, being very open-minded and honest to each other. 
You mentioned Mia, your sports psychologist. She wasn't with you during the transition from TSM to TQM, right, only in Astralis?
Yeah, so, it's a long story. Mia has worked with us since when gla1ve joined, I think, but she stopped working with us after Kjaerbye left. So she hasn't been working with us since then.
I remember that either in the Valve highlight or in an interview that some outlet did, they explored the issue of the whole choking thing, where the guys had a difficult time closing out, that you couldn't quite get it to the end. From the third-person perspective of a coach, how did the players change to accommodate this feeling of completion?
It comes down to an acceptance. I remember when I joined the team, people were just joking about it, "Ah, we're going to choke again". Nobody was talking in a serious manner about it. They just knew that "OK, if we choke this, we can go to HLTV or any other site and read about everyone calling us chokers." I remember that we had some discussions about it and what can we do about it, and the only thing we can do is prepare well, play well individually and as a team — that's the only thing we can work on. We know that every time we enter a tournament, there will be 15 other teams who have the exact mindset, who want to win, and who will do everything they can to steal it from us. We can only work on the things we can improve and then we also need some luck as well. 
That put some calmness on the team, knowing that as long as we prepare and as long as we can look ourselves in the eyes and say, "OK, I couldn't have done anything better"— Sometimes you will lose a round, or the map, or the game, but that happens. As long as you've given your 100 percent, you can't do anything else. 
* * *
Astralis couldn't quite seize the trophy at ESL Cologne, falling in the semis to eventual champions NaVi but there's still the possibility of a Danish era. Astralis show no signs of stopping and remain the favourites for the EU Minor. Come September, and London, the start of a new chapter in CS:GO history could be written.
More ESL One Cologne interviews

— 
 s1mple: "Against [Astralis], we should have played a lot looser, more boldly securing territory across the map."
— 
 dennis: "We can't get worse. So it's only gonna be better."
— 
 SmithZz: "We should have won Cache [vs. BIG]"
— 
Thorin: "The Zeus structure looked like a joke earlier this year [...]"